Westland, Michigan
Rent Assistance Programs
Home
»
Michigan Rent Assistance
» Westland
We provide a directory of agencies that provide rental assistance to residents. We do not directly provide aid ourselves, but provide local resources for you to find. Most major U.S. cities including Westland, Michigan, offer some type of state of federally subsidized Rental Assistance Programs and/or emergency financial assistance for low income persons in need. There are also thousands of local non-profit organizations that offer help paying rent along with providing housing assistance. We currently have listed all of the financial Rental Assistance programs we could find in Westland. We constantly are finding new sources for rent assistance, sign-up here to receive an email alert as soon as we locate any new rental assistance programs in Westland.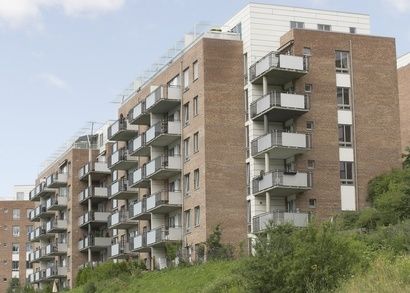 We offer fully furnished apartments with all utilities paid including free cable, telephone, laundry, detergent, toilet paper and much more. All apartments are shared with other renters. We are offering 15 days for $50.00 with no obligations. If you want to stay after that, rent is $75.00 per ...
Read Full Details
---
More Rental Assistance Options
Due to the small number of rental assistance programs in Westland we have listed some area listings below.
35425 W Michigan Ave
Wayne, MI - 48184

Rent Assistance Location: 2.27 miles from Westland

Website
TO PROVIDE HOUSING TO DEVELOPMENTALLY DISABLED/DISADVANTAGED INDIVIDUALS.... ...
Read Full Details
---
PO Box 980311
Ypsilanti, MI - 48198
(734) 484-2989
Rent Assistance Location: 10.20 miles from Westland

Email
Website
Hope is a nonprofit, interdenominational Christian medical and social service organization, providing compassionate & practical help to those in need, ministering to the whole person. This includes providing comprehensive health care for the medically indigent and a range of other services aimed either at meeting basic needs or equipping people... ...
Read Full Details
---
22 Center St
Ypsilanti, MI - 48198
734-481-2000
Rent Assistance Location: 12.36 miles from Westland

Website
Services: Moving Expense Assistance, Rent Payment Assistance, Rental Deposit Assistance.Relocation assistance may include providing money for rent, rent arrearage, security deposits and moving expenses for individuals and families.Eligibility: Low income households with limited assets and one of the following circumstances:... ...
Read Full Details
---
101 S Huron St
Ypsilanti, MI - 48197
(734) 485-8730
Rent Assistance Location: 13.01 miles from Westland

Email
Website
SOS serves the entire community of Washtenaw County, Michigan by working with the community to end and prevent homelessness. SOS offers services to families and individuals in our community who are homeless or who are experiencing housing-related crises, including a large number of children.... ...
Read Full Details
---
140 Superior Blvd.
Wyandotte, MI - 48192
(734) 285-8450
Rent Assistance Location: 13.87 miles from Westland

Food, clothing, household furnishings, utilities, rent or mortgage assistance, prescriptions, emergency transportation, gas voucher.Members of congregations; Residents of Wyandotte, Homeless or Stranded persons. Persons outside our geographic area will be referred to an agency in that area. Clients must be able to demonstrate... ...
Read Full Details
---