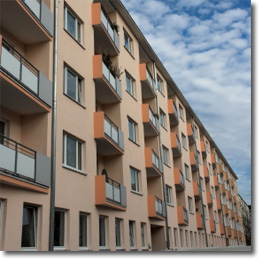 Services: Moving Expense Assistance, Rent Payment Assistance, Rental Deposit AssistanceRelocation assistance may include providing money for rent, security deposits and moving expenses for individuals and families.Eligibility: Low income households with limited assets and one of the following circum
Read Full Details
---
More Rental Assistance Options
Due to the small number of rental assistance programs in Baldwin we have listed some area listings below.
240 East Church Street
Reed City, MI - 49677
(231) 791-7078
Rent Assistance Location: 19.78 miles from Baldwin

Email
Website
The following help may be available: Temporary Shelter Temporary Voucher Assistance Rent Assistance Security Deposits Case Management Early Head Start Homel... ...
Read Full Details
---
1018 Newell St.
White Cloud, MI - 49349
(231) 689-5500
Rent Assistance Location: 25.27 miles from Baldwin

Website
Cash Assistance Temporary cash assistance is available for eligible pregnant women and low-income families with minor children. PATH: Partnership. Accountability. Training. Hope. Applicants for cash assistance will take part in a robust, results-oriented work participatio... ...
Read Full Details
---
1672 US 31 South
Manistee, MI - 49660
(231) 723-8375
Rent Assistance Location: 31.40 miles from Baldwin

Website
Services: Moving Expense Assistance, Rent Payment Assistance, Rental Deposit Assistance.Relocation assistance may include providing money for rent, security deposits and moving expenses for individuals and families.Eligibility: Low income households with limited assets and one of the following circumstances:- Household is... ...
Read Full Details
---
Total rent assistance programs found in Baldwin

1

State of Michigan Median Income

$64,100

State of Michigan Median Metropolitan Income

$66,700

State of Michigan Median Non-Metropolitan Income

$55,800