Provides financial assistance with rental, utility and medicine assistance.HoursMonday - Friday  9:00am - 5:00pm
Read Full Details
---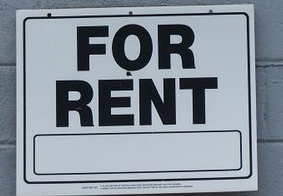 Homelessness Prevention and Rapid Re-Housing ProgramOn February 17, 2009, President Obama signed the American Recovery and Reinvestment Act of 2009,which ludes $1.5 billion for a Homelessness Prevention Fund. Funding for this program, called the Homelessness Prevention and Rapid Re-Housing Program (
Read Full Details
---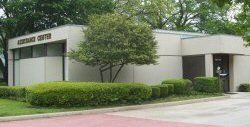 hours: Mon-Fri 9:00am-4:00pm Emergency financial assistance with rent, utilities, food and clothing. Also provide back to school supplies and shoes. Thanksgiving and Christmas programs. Call for information.
Read Full Details
---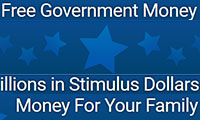 Provides resources on how to find free government money for families. This includes rental and housing assistance programs, utilities assistance, bill pay assistance. ...
Read Full Details
---
More Rental Assistance Options
Due to the small number of rental assistance programs in Plano we have listed some area listings below.
PO Box 847
Rio Grande, PR - 745
(787) 8872084
Rent Assistance Location: 2.12 miles from Plano

Email
Homelessness Prevention and Rapid Re-Housing ProgramOn February 17, 2009, President Obama signed the American Recovery and Reinvestment Act of 2009,which ludes $1.5 billion for a Homelessness Prevention Fund. Funding for this program, called the Homelessness Prevention and Rapid Re-Housing Program (HPRP), is being distributed based... ...
Read Full Details
---
1701 N Collins
Richardson, TX - 75080
(214) 256-5824
Rent Assistance Location: 5.56 miles from Plano

Email
Website
Heroes for Children provides financial and social assistance to families, within the state of Texas, with children (0-22 years of age) battling cancer. An average of $750 is donated directly to families. Common types of requests include: Mortgage and rent payments Utilities, phone, gas, car payments ... ...
Read Full Details
---
301 W Boyd Dr
Allen, TX - 75013
(972) 727-9131
Rent Assistance Location: 5.65 miles from Plano

Email
Website
ACO Transforms Lives by addressing basic human sercie neeeds for the residents of Allen, Fairview, and Lucas. Provides Information and referral, financial assistance with rent and utilities. Also, provides food and clothing. Offers job counseling. Hours: Mon-Fri 8:30am-4:30pm ... ...
Read Full Details
---
1504 E. Campbell Road
Richardson, TX - 75081
(972)231-8231
Rent Assistance Location: 6.01 miles from Plano

Website
Limited emergency assistance with rent, water, gas and electric and food pantry available for selected zip codes. HoursMonday to Friday Noon - 3:00pmWednesday 6:30pm - 8:00pm EligibilityClient ... ...
Read Full Details
---
Network Of Community Ministries, Inc.
741 South Sherman Street
Richardson, TX - 75081

Rent Assistance Location: 7.66 miles from Plano

... ...
Read Full Details
---
Free Government Money Programs For Your Family Get Started Now
Find Rent Assistance
Select a state:
-OR-
Enter a zip code:
Latest News
Massachusetts HomeBASE Program

HomeBASE (Building Alternatives to Shelter) is a new Massachusetts state program that provides permanent housing to homeless families. The state...

Complaints and Frequently Asked Questions

Who owns and operates RentAssistance.us?

RentAssistance is a privately owned website and is not associated with any...

Get Help Paying Your Rent

The monthly rent payment is typically the largest expense that comes out of your pocket every month. In today's economy where people are...
See all news