Stafford, Texas
Rent Assistance Programs
Home
»
Texas Rent Assistance
» Stafford
We provide a directory of agencies that provide rental assistance to residents. We do not directly provide aid ourselves, but provide local resources for you to find. Most major U.S. cities including Stafford, Texas, offer some type of state of federally subsidized Rental Assistance Programs and/or emergency financial assistance for low income persons in need. There are also thousands of local non-profit organizations that offer help paying rent along with providing housing assistance. We currently have listed all of the financial Rental Assistance programs we could find in Stafford. We constantly are finding new sources for rent assistance, sign-up here to receive an email alert as soon as we locate any new rental assistance programs in Stafford.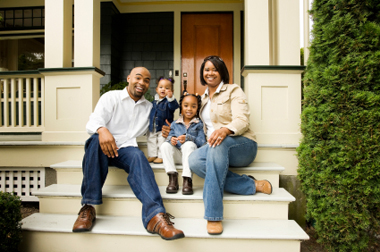 435 Stafford Run Road
Stafford, TX - 77477
(281)261-1006

Website
Provides financial assistance toward rent, mortgage, or utilities. Assistance provided only once in calendar year. Client must be in a short-t ...
Read Full Details
---
More Rental Assistance Options
Due to the small number of rental assistance programs in Stafford we have listed some area listings below.
PO Box 710917
Houston, TX - 77071
(713) 882-3640
Rent Assistance Location: 2.82 miles from Stafford

Email
Website
These grants meet the needs of women who are employed but who have no savings to enable them to come up with cash for first and last month's rent and utility deposits in order to lease a dwelling. Women in Poverty is designed to provide one-time grants to such women who either apply directly or are referred by someone who knows their s... ...
Read Full Details
---
10640 Kinghurst St
Houston, TX - 77099

Rent Assistance Location: 3.21 miles from Stafford

RELIGIOUS... ...
Read Full Details
---
9888 Bissonnet, Suite 242
Houston, TX - 77036
(713) 776-3925
Rent Assistance Location: 4.29 miles from Stafford

Email
Website
Our Mission: To build and restore individuals and families to achieve self-sufficiency through case management services, providing advocacy, counseling, education, and information and referral.Asset Building Network, Inc. exists to help children and adults living in poverty survive and thrive in spite of their circumstances. Asset Build... ...
Read Full Details
---
8319 Beechnut
Houston, TX - 77036
(713) 541-0523
Rent Assistance Location: 5.53 miles from Stafford

Ecumenical Ministries Of Southwest Harris County Dba Southwest Area Ministries was founded in 1985 by a coalition of area churches to serve those in need in greater Southwest Houston by providing food, clothing, shelter and other assistance with love and compassion, without judging, while affirming and promoting human dignity.Financial assi... ...
Read Full Details
---
9440 Bellaire Blvd., Suite 228
Houston, TX - 77036
(713)600-9400
Rent Assistance Location: 6.20 miles from Stafford

Email
Website
Asian American Family Services - Project H.O.M.E. offers assistance with rent payments to the Pan-Asian community suffering with mental health problems. Assistance is offered for help with a new emergency which has occurred in the past 30 days to low income applicants living within the Houston City limits. Applicants can not have received assist... ...
Read Full Details
---