We understand your home is probably your most valued investment, and that 'home' means so much more than just a building. With today's economic and mortgage concerns many Mainers are struggling. Some are facing a rising mortgage payment or loss of income; others are working to balance their mortgage
Read Full Details

Our Mission The Portland Housing Authority will provide quality, affordable housing opportunities. We will partner with those we serve and appropriate agencies to enhance the quality of life in our community and challenge all to achieve excellence. Equal Opportunity Statement It is the policy of
Read Full Details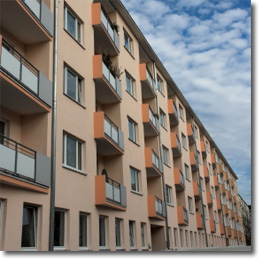 The Division of Housing and Community Development (HCD) manages and administers Community Development and Housing Programs with funds provided by the U.S. Department of Housing and Urban Development (HUD). HCD is responsible for planning and expending funds received under three HUD programs: Communi
Read Full Details
---
More Rental Assistance Options
Due to the small number of rental assistance programs in Portland we have listed some area listings below.
30 Liza Harmon Drive
Westbrook, ME - 04092
(207) 854-9779
Rent Assistance Location: 3.48 miles from Portland

Email
Website
The mission of Westbrook Housing is to assist extremely-low to moderate-income families with safe, decent, and affordable housing opportunities as they strive to achieve self-sufficiency and to maintain and improve the quality of their lives. Provides housing choice vouchers. Westbrook Housing provides smoke free living ... ...
Read Full Details
---
185 Portland Road
Buxton, ME - 04093
(207) 929-5191
Rent Assistance Location: 12.47 miles from Portland

Website
The General Assistance program in Maine is administered by each municipality for the immediate aid of persons who are unable to provide basic necessities essential to maintain themselves or their families. Basic necessities include food, shelter,electricity, and heating fuel. General Assistance is a cure of last resort and the law requi... ...
Read Full Details
---
30 Main Street
Freeport, ME - 04032
(207) 865-4743
Rent Assistance Location: 15.47 miles from Portland

Email
Website
The Towns of Yarmouth and Freeport have established a District Office for the administration of general assistance. This office is located in Freeport's town hall. General Assistance Program assists residents of Freeport and Yarmouth with basic necessities, such as: * rent/mortgage * fuel * utilities * non-electi... ...
Read Full Details
---
321 Elm Street
Biddeford, ME - 04005
(800) 965-5762
Rent Assistance Location: 15.78 miles from Portland

Website
Electric, fuel, and telephone assistanceIncome eligible applicants need to call and set up an appointment for an interview for the Low Income Home Energy Assistance Program (LIHEAP) and the Electric Lifeline Program (ELP) and the Telephone Assistance Program.Applicants may apply for this fuel assistance program even if heat is inc... ...
Read Full Details
---
14 Maine Street Suite 301
Brunswick, ME - 04011
(207) 373-1140
Rent Assistance Location: 23.14 miles from Portland

Email
Website
Volunteers of America offers limited eviction prevention assistance on a one time basis to those that qualify when funds are available. Services Behavioral Health Community Justice Programs Community Mediation Services &nbs... ...
Read Full Details
---
Total rent assistance programs found in Portland

3

State of Maine Median Income

$64,000

State of Maine Median Metropolitan Income

$72,300

State of Maine Median Non-Metropolitan Income

$55,900