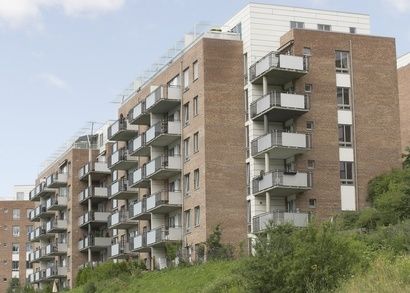 BHHS plans for and funds homeless services through contracted agencies within New Hampshire's ten counties. BHHS advocates for the needs of homeless people and ensures effective use of resources through program and fiscal monitoring of funded programs. BHHS collaborates with other public agencies th
Read Full Details

The American Legion offers assistance through their Temporary Financial Assistance Program. This program is available to those that qualify and are approved. The program is administered through the National Office however applicants are screened on a local or Post level. The applicants needs are
Read Full Details
---
More Rental Assistance Options
Due to the small number of rental assistance programs in Concord we have listed some area listings below.
275 Chestnut Street, 4th Floor
Manchester, NH - 03101
(603) 666-7510
Rent Assistance Location: 16.60 miles from Concord

Website
HUD helps apartment owners offer reduced rents to low-income tenants. To apply, contact or visit the management office of each apartment building that interests you.Office Hours: 8:00 a.m. to 4:30 p.m.Monday through Friday... ...
Read Full Details
---
214 Spruce St
Manchester, NH - 03103
(603) 627-3491
Rent Assistance Location: 16.81 miles from Concord

Email
Website
Housing Counseling with housing assistance includes intervention to prevent the loss of housing, assessment of needs, housing affordability plans, budget counseling, help accessing community and government resources, special services for homeless persons, renters, and home owners.... ...
Read Full Details
---
40 Pine Street
Manchester, NH - 03103
(603) 668-8010
Rent Assistance Location: 17.32 miles from Concord

Website
SNHS receives funding from The New Hampshire Department of Health & Human Services-Bureau of Homeless and Housing Services, for several different services to address or prevent homelessness. Short term assistance aids families and individuals who have received utility termination (due to arrearages) or eviction notices and are at imminent risk ... ...
Read Full Details
---
32 Constitution Drive
Bedford, NH - 03110
(603) 472-8623
Rent Assistance Location: 18.39 miles from Concord

Website
Rental Assistance ProgramsNew Hampshire Housing offers the following rental assistance programs to eligible low- and moderate-income persons and families. Section 8 Housing Choice Voucher Rental Assistance ProgramsThis program provide safe, decent, sanitary and affordable housing to very-low income households through su... ...
Read Full Details
---
Total rent assistance programs found in Concord

2

State of New Hampshire Median Income

$83,100

State of New Hampshire Median Metropolitan Income

$90,300

State of New Hampshire Median Non-Metropolitan Income

$73,000