We provide a directory of agencies that provide rental assistance to residents. We do not directly provide aid ourselves, but provide local resources for you to find. Most major U.S. cities including Chicago Heights, Illinois, offer some type of state of federally subsidized Rental Assistance Programs and/or emergency financial assistance for low income persons in need. There are also thousands of local non-profit organizations that offer help paying rent along with providing housing assistance. We currently have listed all of the financial Rental Assistance programs we could find in Chicago Heights. We constantly are finding new sources for rent assistance, sign-up here to receive an email alert as soon as we locate any new rental assistance programs in Chicago Heights.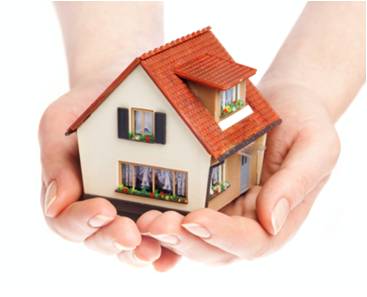 HOUSINGWe provide mortgage, rental, and utility assistance. These programs are offered through a referral by the Homeless Prevention Call Center which can be reached at 877.426.6515. Temporary Lodging is also available to qualifying families and individuals who may be facing homelessness due to
Read Full Details
---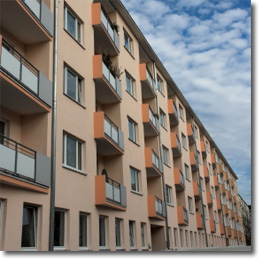 Rental and mortgage assistance provided along with utilities assistance and other services such as: clothing, temporary lodging, transportation, furniture, toiletries, prescription vouchers, and many other services.Call for more information.
Read Full Details
---
---
More Rental Assistance Options
Due to the small number of rental assistance programs in Chicago Heights we have listed some area listings below.
3400 West 196th Street
Flossmoor, IL - 60422
(708) 798-1884
Rent Assistance Location: 4.86 miles from Chicago Heights

Email
Website
Emergency Services Offers direct assistance for the south suburban Jewish community with food, utilities, medication and shelter Provides food to needy Jewish families at Rosh Hashanah and Passover through Maot Chitim Offers winter clothing to needy south suburban... ...
Read Full Details
---
649 Conkey Street
Hammond, IN - 46324
(219) 853-6371
Rent Assistance Location: 8.44 miles from Chicago Heights

Email
Website
The U.S. Department of Housing and Urban Development (HUD) Neighborhood Stabilization Program (NSP) provides emergency assistance to state and local governments to acquire and redevelop foreclosed properties that might otherwise become sources of abandonment and blight within their communities. For more information about the NSP program in general,... ...
Read Full Details
---
2293 N. Main Street
Crown Point, IN - 46307
(219) 755-3232
Rent Assistance Location: 13.21 miles from Chicago Heights

Website
HOMELESS PREVENTIONThe Homeless Prevention Program provides one-time financial assistance to lower income renters or mortgagors who are in default of their monthly payment. Proof of default and/or eviction is required.NOTE: Lake County Community Economic Development Department's Entitlement Area consists of:CEDAR L... ...
Read Full Details
---
839 Broadway N302
Gary, IN - 46402
(219) 881-5075
Rent Assistance Location: 15.55 miles from Chicago Heights

Website
Emergency Repair ProgramFunding will provide grants to low to moderate income Gary homeowners to eliminate conditions that cause a threat to the health and safety of single family owner-occupied properties. Emergency rehabilitation activities include only one item per household in the areas of roofing, electrical, plumbing, heating, and disab... ...
Read Full Details
---
1922 N. Pulaski
Chicago, IL - 60639
(773) 342-7575
Rent Assistance Location: 24.77 miles from Chicago Heights

Email
Website
Assists with foreclosure prevention, homebuyer education, financial education, energy assistance, and landlords and renters reduction of back rent and evictions.Hours: M-TH 9AM to 7PMFriday 9AM to 5PMCall for details or visit their website.... ...
Read Full Details
---
Total rent assistance programs found in Chicago Heights

2

State of Illinois Median Income

$74,100

State of Illinois Median Metropolitan Income

$76,800

State of Illinois Median Non-Metropolitan Income

$60,400