We provide a directory of agencies that provide rental assistance to residents. We do not directly provide aid ourselves, but provide local resources for you to find. Most major U.S. cities including Sacramento, California, offer some type of state of federally subsidized Rental Assistance Programs and/or emergency financial assistance for low income persons in need. There are also thousands of local non-profit organizations that offer help paying rent along with providing housing assistance. We currently have listed all of the financial Rental Assistance programs we could find in Sacramento. We constantly are finding new sources for rent assistance, sign-up here to receive an email alert as soon as we locate any new rental assistance programs in Sacramento.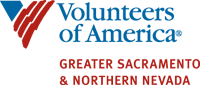 Volunteers of America offers limited eviction prevention assistance on a one time basis to those that qualify when funds are available. If you would like more information , please contact them directly .
Read Full Details
---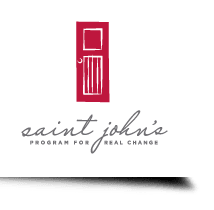 We provide more than shelter and food. We provide the ability to rise above devastating, negative elements and achieve job-readiness and self-sustainability. Entry into the program is limited, and each step is extremely rigorous. But those who see it through end up with rewarding, happy, and product
Read Full Details
---
---
More Rental Assistance Options
Due to the small number of rental assistance programs in Sacramento we have listed some area listings below.
1851 S. 9th Ave
Oak Park, IL - 60153
(708) 338-1724
Rent Assistance Location: 1.51 miles from Sacramento

Email
Website
Housing Forward, formerly West Suburban PADS, offers supportive services and serves the homeless.For a full list of locations, or for more information please call the number provided.... ...
Read Full Details
---
685 Lighthouse Dr # 16
West Sacramento, CA - 95605
(530) 662-5428
Rent Assistance Location: 3.78 miles from Sacramento

Website
Yolo County Housing is dedicated to working together to provide quality affordable housing and community development services to all within its service area. The Housing Authority and its allied organizations provide assistance to approximately 2,076 households. Housing assistance is provided throughout the region and can be found in Woodl... ...
Read Full Details
---
1900 East 8th Street
Davis, CA - 95617
(530) 758-8435
Rent Assistance Location: 14.02 miles from Sacramento

Email
Website
EVICTION PREVENTION — STEAC provides rental assistance to keep low-income residents from being evicted.UTILITY ASSISTANCE — Cash assistance is given to prevent utilities from being turned off or to have them restored.Limitations on Assistance STEAC pays only up to $600 in cash assistanc... ...
Read Full Details
---
286 Sutter Street
Auburn, CA - 95603
(530) 889-3990
Rent Assistance Location: 32.00 miles from Sacramento

Website
Salvation Army offers assistance to those in need including rental assistance to those that qualify on a one time only per person basis when funds are available. If you would like to obtain more information about program eligibility or availability of assistance please contact them directly. This locations operating hours are Monday-Frid... ...
Read Full Details
---
Total rent assistance programs found in Sacramento

2

State of California Median Income

$73,300

State of California Median Metropolitan Income

$73,600

State of California Median Non-Metropolitan Income

$59,900