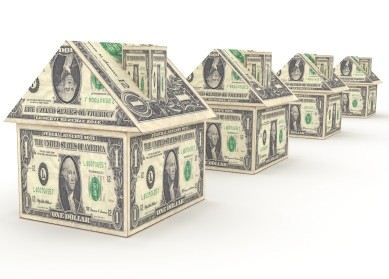 Community Assistance ProgramMesaCAN's Community Assistance Program offers financial and case management services to individuals and families who are facing an immediate crisis which impacts their housing, utilities, health and safety. City of Mesa residents apply and are qualified per poverty guid
Read Full Details
---
More Rental Assistance Options
Due to the small number of rental assistance programs in Mesa we have listed some area listings below.
44 N. Oak Street
Gilbert, AZ - 85233
(480) 892-5331
Rent Assistance Location: 3.78 miles from Mesa

Website
Case Management• Goal Planning Through Life Action Maps• Job Training• Employment and Education Referrals• Financial Education• Referrals to Other Services and Programs• Follow-up and ongoing support Emergency Financial Assistance• Utility Assistance• Eviction Preve... ...
Read Full Details
---
2288 W Guadalupe Rd
Gilbert, AZ - 85233
(480) 777-1168
Rent Assistance Location: 6.24 miles from Mesa

Website
Utility assistance programs available through the Department of Economic Security and its community partners assist low income households, particularly those with the lowest incomes who spend a high proportion of their household income on utilities, in meeting their immediate home energy, utility and telephone needs. Those programs inc... ...
Read Full Details
---
2150 East Orange Street
Tempe, AZ - 85281
(480) 350-5880
Rent Assistance Location: 8.55 miles from Mesa

Email
Website
Emergency rent and utility assistanceLimited financial assistance is available to help with rent and utility bills. Additional support is provided by a case manager/life skills coordinator, who is ready to reach out and help anyone seeking assistance.For utility payment assistance, call 480-350-5880 on Thursdays at 8 a.m. for... ...
Read Full Details
---
650 N Arizona Ave
Chandler, AZ - 85225
(480) 963-4321
Rent Assistance Location: 8.68 miles from Mesa

Offers clothing and food box referrals for walk-ins Monday through Thursday from 8am - 10:30am.Offers assistance with utilities and past due rent.Must come in and fill out an application Monday through Thursday 8am - 5pm. Verification of citizenship not required. Closed Friday.... ...
Read Full Details
---
200 W. Washington St.
Chandler, AZ - 85003
602-262-6666
Rent Assistance Location: 9.05 miles from Mesa

Website
Emergency Assistance ServicesEmergency financial assistance services are available to city of Phoenix residents in crisis situations. Available services include:Eviction Prevention / Move-In AssistanceEmergency Utility and Rental Assistance Senior Programs Information and ResourcesNutritional Resources... ...
Read Full Details
---
Total rent assistance programs found in Mesa

1

State of Arizona Median Income

$61,600

State of Arizona Median Metropolitan Income

$62,500

State of Arizona Median Non-Metropolitan Income

$47,100