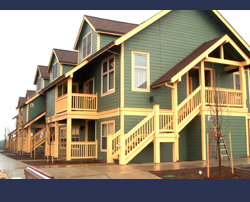 Homelessness Prevention and Rapid Re-Housing ProgramOn February 17, 2009, President Obama signed the American Recovery and Reinvestment Act of 2009,which ludes $1.5 billion for a Homelessness Prevention Fund. Funding for this program, called the Homelessness Prevention and Rapid Re-Housing Program (
Read Full Details
---
More Rental Assistance Options
Due to the small number of rental assistance programs in Canton we have listed some area listings below.
166 S. High St., Room 405
Akron, OH - 44308
(330) 375-2090
Rent Assistance Location: 20.45 miles from Canton

Email
Homelessness Prevention and Rapid Re-Housing ProgramOn February 17, 2009, President Obama signed the American Recovery and Reinvestment Act of 2009,which ludes $1.5 billion for a Homelessness Prevention Fund. Funding for this program, called the Homelessness Prevention and Rapid Re-Housing Program (HPRP), is being distributed based... ...
Read Full Details
---
300 East Tallmadge Ave
Akron, OH - 44310
330-475-0091
Rent Assistance Location: 21.54 miles from Canton

Website
To schedule appointments: BASIC NEEDS AKRON: 330-475-0091 (Monday mornings 9:00-11:00)Provides short-term material and financial assistance to assist with housing, utilities and food, as well as the means to secure resources to promote self-sufficiency. Limited funds are available and clients must meet cert... ...
Read Full Details
---
Founded in 1969, Wadsworth FISH was originally formed to assist children in our school system who were in need of food and clothing. It soon became apparent that to help the children, the parent(s) needed assistance with being able to pay rent, utilities and other services in order to keep the family together in a home. We continue to assist in the... ...
Read Full Details
---
Total rent assistance programs found in Canton

1

State of Ohio Median Income

$64,300

State of Ohio Median Metropolitan Income

$66,900

State of Ohio Median Non-Metropolitan Income

$57,600