We did not find any rent assistance agencies in Ellettsville. Use the search box below to find rent assistance, or view the closest agencies to Ellettsville. We list the distance of each agency from Ellettsville. Closest Rent Assistance agencies to Ellettsville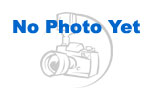 Nearby Rent Assistance: 7.85 miles from Ellettsville
Offers financial assistance as available to help people in need with rent, mortgage, utility and prescription costs. Full list of services include: Electric Service Payment Assistance, Gas Service Payment Assistance, Heating Fuel Payment Assistance, Medical Care Expense Assistance, Mortgage Paym
Read Full Details

Nearby Rent Assistance: 8.08 miles from Ellettsville
Provides emergency assistance for those in need.A three-day supply of food for each person in the household- Once in a 30-day periodOpportunity House voucher for clothing and basic household items- Once in a 90-day periodRent, mortgage, utility assistance to pre
Read Full Details
---
More Rental Assistance Options
Due to the small number of rental assistance programs in Ellettsville we have listed some area listings below.
145 N. Harrison Street
Spencer, IN - 47460
(812) 829-2279
Rent Assistance Location: 7.85 miles from Ellettsville

Website
Offers financial assistance as available to help people in need with rent, mortgage, utility and prescription costs. Full list of services include: Electric Service Payment Assistance, Gas Service Payment Assistance, Heating Fuel Payment Assistance, Medical Care Expense Assistance, Mortgage Payment Assistance, Prescription Expense Ass... ...
Read Full Details
---
827 W 14th Court
Bloomington, IN - 47404
(812) 339-3429
Rent Assistance Location: 8.08 miles from Ellettsville

Email
Website
Provides emergency assistance for those in need.A three-day supply of food for each person in the household- Once in a 30-day periodOpportunity House voucher for clothing and basic household items- Once in a 90-day periodRent, mortgage, utility assistance to prevent eviction or utility s... ...
Read Full Details
---
Total rent assistance programs found in Ellettsville

2

State of Indiana Median Income

$62,700

State of Indiana Median Metropolitan Income

$64,300

State of Indiana Median Non-Metropolitan Income

$57,300