We did not find any rent assistance agencies in Clovis. Use the search box below to find rent assistance, or view the closest agencies to Clovis. We list the distance of each agency from Clovis. Closest Rent Assistance agencies to Clovis
Nearby Rent Assistance: 7.85 miles from Clovis
Salvation Army - Fresno Citadel Corps offers programs and services to those that qualify when funds are available. These services may include utility assistance, eviction prevention, emergency food, transitional housing for women and children, scouting programs for boys and girls, and Worship serv
Read Full Details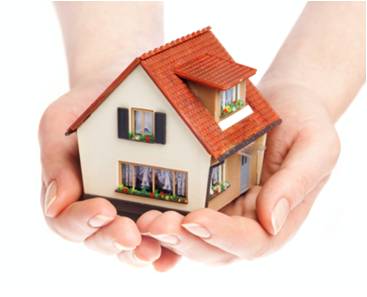 Nearby Rent Assistance: 25.21 miles from Clovis
Provides utility and rental assistance for families facing financial hardship to those that reside in Orosi, Cutler and Dinuba.Office Hours: Monday - Friday 8:00 am to 5:00 pmIntake Hours: Monday - Friday 1:00 pm to 3:00 pmShelter Hours: 24 Hours/7 Days a week
Read Full Details
---
More Rental Assistance Options
Due to the small number of rental assistance programs in Clovis we have listed some area listings below.
1854 Fulton Street
Fresno, CA - 93721
(559) 233-0139
Rent Assistance Location: 7.85 miles from Clovis

Website
Salvation Army - Fresno Citadel Corps offers programs and services to those that qualify when funds are available. These services may include utility assistance, eviction prevention, emergency food, transitional housing for women and children, scouting programs for boys and girls, and Worship services for all ages. If you would like more infor... ...
Read Full Details
---
Sandra Baltazar de Martinez
1049 S Frankwood.apat,B
Reedley, CA - 93654
559-643-9754
Rent Assistance Location: 20.97 miles from Clovis

... ...
Read Full Details
---
511 North K Street
Dinuba, CA - 93618
(559) 591-1241
Rent Assistance Location: 25.21 miles from Clovis

Website
Provides utility and rental assistance for families facing financial hardship to those that reside in Orosi, Cutler and Dinuba.Office Hours: Monday - Friday 8:00 am to 5:00 pmIntake Hours: Monday - Friday 1:00 pm to 3:00 pmShelter Hours: 24 Hours/7 Days a week... ...
Read Full Details
---
Total rent assistance programs found in Clovis

3

State of California Median Income

$73,300

State of California Median Metropolitan Income

$73,600

State of California Median Non-Metropolitan Income

$59,900