We did not find any rent assistance agencies in Superior. Use the search box below to find rent assistance, or view the closest agencies to Superior. We list the distance of each agency from Superior. Closest Rent Assistance agencies to Superior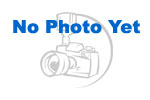 Nearby Rent Assistance: 9.48 miles from Superior
Family Homelessness Prevention Assistance provides support and financial assistance to single households or families that are at risk of becoming homeless. Those served must have already applied for St. Louis County emergency assistance, have an income and an eviction notice. Call 218-740-3156 for d
Read Full Details
---
More Rental Assistance Options
Due to the small number of rental assistance programs in Superior we have listed some area listings below.
215 South 27th Avenue West
Duluth, MN - 55806
(218) 722-7934
Rent Assistance Location: 9.48 miles from Superior

Website
Family Homelessness Prevention Assistance provides support and financial assistance to single households or families that are at risk of becoming homeless. Those served must have already applied for St. Louis County emergency assistance, have an income and an eviction notice. Call 218-740-3156 for details.Program benefits: &n... ...
Read Full Details
---
Find Rent Assistance
Select a state:
-OR-
Enter a zip code:
WIN $50,000 INSTANTLY
Can you use an extra $50,000? Submit your email and participate for free in monthly drawings.
No Purchase Necessary.
Prize insured by SCA Promotions and paid out by Citibank.
Enter For Free Now