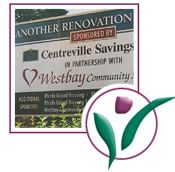 Westbay Community Action, Inc. is a private non-profit tax-exempt 501(c)(3) organization incorporated in January 1966. Its mission is to assist the economically disadvantaged and elderly of Kent County, RI to achieve self-sufficiency. This is accomplished by implementing programs and services that a
Read Full Details
---
More Rental Assistance Options
Due to the small number of rental assistance programs in Warwick we have listed some area listings below.
311 Doric Avenue
Cranston, RI - 02910
(401) 941-0774
Rent Assistance Location: 4.08 miles from Warwick

Email
Website
Rhode Island Community Action Association - Comprehensive Community Action Program offer programs and services to the community in need. These programs include those designed to help residents in crisis situations and at risk of becoming homeless. If you would like more detailed program information please contact them directly.... ...
Read Full Details
---
100 Bullocks Point Avenue
East Providence, RI - 02915
(401) 437-5104
Rent Assistance Location: 4.78 miles from Warwick

Website
ast Bay Coalition for the Homeless housing program provides apartments for homeless families with children, combined with case management and supportive services. The East Bay Coalition for the Homeless has 18 apartments in the East Bay area. They are located in East Providence, Warren and Bristol. Length of stay depends upon each family's needs,... ...
Read Full Details
---
134 Thurbers Avenue
Providence, RI - 02905
(401) 331-1350
Rent Assistance Location: 5.66 miles from Warwick

Website
Case managers work in the home up to several days a week throughout the crisis, providing access to emergency child care, medical treatment, mental health counseling, and substance abuse treatment. Food, heating, and rent assistance may also be provided.Offering:Early InterventionTrauma Systems Therapy (TST)... ...
Read Full Details
---
1 Cathedral Square
Providece, RI - 02903
(401) 278-4500
Rent Assistance Location: 6.96 miles from Warwick

Website
The Roman Catholic Diocese of Providence is one of Rhode Island's primary social services providers. With the state's unemployment rate among the highest the nation, many have turned to the Church in search of assistance to obtain life's most basic needs. In addition to the regular services provided by the Social Ministry Office, Bish... ...
Read Full Details
---
50 Valley St
Providence, RI - 02909
(401) 444-0600
Rent Assistance Location: 7.03 miles from Warwick

Website
We will promote access to affordable housing, childcare, job training, education, healthcare and other basic supports as investments in the overall success of our community. The long-term homeless population will be housed: Opening Doors Rhode Island will be fully implemented. • United Way 2-1... ...
Read Full Details
---
Find Rent Assistance
Select a state:
-OR-
Enter a zip code:
Cities in Rhode Island
WIN $50,000 INSTANTLY
Can you use an extra $50,000? Submit your email and participate for free in monthly drawings.
No Purchase Necessary.
Prize insured by SCA Promotions and paid out by Citibank.
Enter For Free Now