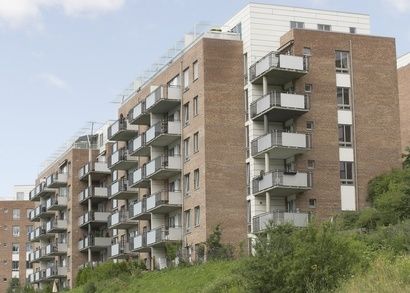 Bucks County Suited for Success, Inc. provides new or almost-new professional clothing, shoes and accessories, and hair, makeup and clothing consultation free of charge to Bucks County residents who are unemployed or underemployed and are actively seeking employment, as well as individuals who have
Read Full Details
---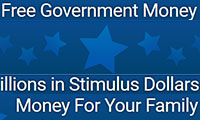 Provides resources on how to find free government money for families. This includes rental and housing assistance programs, utilities assistance, bill pay assistance. ...
Read Full Details
---
More Rental Assistance Options
Due to the small number of rental assistance programs in Bristol we have listed some area listings below.
222 S Warren St
Trenton, NJ - 08608
(609) 292-3717
Rent Assistance Location: 8.61 miles from Bristol

Website
WFNJ clients may receive Emergency Assistance (EA) in certain situations.These benefits include, but are not limited to: essential food, clothing, shelter and household furnishings; temporary rental assistance or back rent or mortgage payments; utility payments (such as heat, water, electric); transportation to search for housing; and m... ...
Read Full Details
---
101 South Broad Street
Trenton, NJ - 08625
(609) 984-8453
Rent Assistance Location: 8.68 miles from Bristol

Email
Website
Low-Income eligible households that are having a difficulty paying their heating and cooling bills can contact this office for financial assistance and help in weatherizing their homes.Provides limited financial assistance to low- and moderate-income tenants and homeowners in imminent danger of eviction or foreclosure due to tempora... ...
Read Full Details
---
135 West Hanover St
Trenton, NJ - 08618
(609) 695 5418
Rent Assistance Location: 8.71 miles from Bristol

Email
Website
The American Legion offers assistance through their Temporary Financial Assistance Program. This program is available to those that qualify and are approved. The program is administered through the National Office however applicants are screened on a local or Post level. The applicants needs are investigated fully before approval is given. ... ...
Read Full Details
---
49 Rancocas Road
Mount Holly, NJ - 08060
(609) 265-5000
Rent Assistance Location: 9.04 miles from Bristol

Website
Federal funds from Housing and Urban Development (HUD) are awarded as a grant to Burlington County to carry out a wide range of community development activities directed toward revitalizing neighborhoods, economic development, and providing improved community facilities and services.These Community Development Block Grant (CDBG) funds m... ...
Read Full Details
---
718 Route 130 South
Mount Holly, NJ - 08016
(609) 386-5800
Rent Assistance Location: 9.24 miles from Bristol

Website
Permanent Rental HousingProvides affordable rental housing to low-income families.Housing CounselingAs a HUD-approved Housing Counseling Agency, BCCAP provides the following services to eligible applicants: rental housing counseling; financial management/budget counseling; mortgage delinquency and default resolution counseli... ...
Read Full Details
---
Free Government Money Programs For Your Family Get Started Now
Find Rent Assistance
Select a state:
-OR-
Enter a zip code:
Latest News
Massachusetts HomeBASE Program

HomeBASE (Building Alternatives to Shelter) is a new Massachusetts state program that provides permanent housing to homeless families. The state...

Complaints and Frequently Asked Questions

Who owns and operates RentAssistance.us?

RentAssistance is a privately owned website and is not associated with any...

Get Help Paying Your Rent

The monthly rent payment is typically the largest expense that comes out of your pocket every month. In today's economy where people are...
See all news