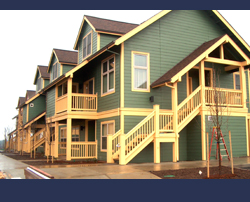 Organization provides and coordinates short-term emergency services to residents of E. Washington County, OR. Emergency services consist primarily of food and assistance with rent and utilities.
Read Full Details
---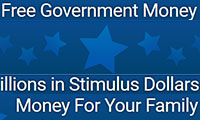 Provides resources on how to find free government money for families. This includes rental and housing assistance programs, utilities assistance, bill pay assistance. ...
Read Full Details
---
More Rental Assistance Options
Due to the small number of rental assistance programs in Beaverton we have listed some area listings below.
7780 SW Capitol Hwy.
Portland, OR - 97219
(503) 246-1663
Rent Assistance Location: 4.79 miles from Beaverton

Neighborhood House's Community Services Program helps low-income and homeless families meet their immediate needs related to food, housing and employment, and supports them to work toward long-term self-sufficiency. Services include: Emergency Food Box Program Rental Assistance Utility Assistance... ...
Read Full Details
---
208 SW Fifth Ave
Portland, OR - 97204

Rent Assistance Location: 7.14 miles from Beaverton

Email
Website
to lead efforts to PREVENT new HIV infections, CARE for people affected and infected by HIV/AIDS, EDUCATE communities to eliminate stigma and shame, and ADVOCATE for immediate action in combating the pandemic.... ...
Read Full Details
---
135 SW Ash Street
Portland, OR - 97204
(503) 802-8300
Rent Assistance Location: 7.30 miles from Beaverton

Website
They work with local community agencies to provide a range of services — emergency hotel voucers, rent payment, help with eviction prevention, and help with housing placement — to people who are homeless or at risk of eviction. To be considered, you must earn less than half of the typical income for a family of your size in the Portland area. ... ...
Read Full Details
---
5120 SE Milwaukie Ave
Portland, OR - 97202
503-235-8431
Rent Assistance Location: 7.78 miles from Beaverton

Email
Website
Provides services such as food, clothing, emergency shelter, assistance with emergency rent and utility payments, and safe passage home. ... ...
Read Full Details
---
PO Box 42157
Portland, OR - 97242
(503) 235-7837
Rent Assistance Location: 7.88 miles from Beaverton

Email
Website
The St. Vincent de Paul Society is an international charitable lay Catholic organization established in 1833 by a young college student, Frederic Ozanam. Challenged to put his faith into action, Ozanam created the Society and named it after Vincent de Paul, a saint noted for his work with the poor. The first St. Vincent de Paul Conference on the Pa... ...
Read Full Details
---
Free Government Money Programs For Your Family Get Started Now
Find Rent Assistance
Select a state:
-OR-
Enter a zip code:
Latest News
Massachusetts HomeBASE Program

HomeBASE (Building Alternatives to Shelter) is a new Massachusetts state program that provides permanent housing to homeless families. The state...

Complaints and Frequently Asked Questions

Who owns and operates RentAssistance.us?

RentAssistance is a privately owned website and is not associated with any...

Get Help Paying Your Rent

The monthly rent payment is typically the largest expense that comes out of your pocket every month. In today's economy where people are...
See all news