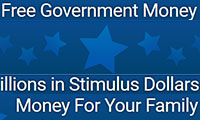 Provides resources on how to find free government money for families. This includes rental and housing assistance programs, utilities assistance, bill pay assistance. ...
Read Full Details
---
More Rental Assistance Options
Due to the small number of rental assistance programs in Albany we have listed some area listings below.
105 Jay Street
Schenectady, NY - 12305
(518) 382-5147
Rent Assistance Location: 13.37 miles from Albany

Website
The Department of Development in Schenectady has a first time home buyer's program. The program offers a second mortgage loan to 1st Time Home Buyers for up to 10% of the purchase price of a property to use for a required down payment and or closing costs with a lender. This program requires repayment of ¼ or 25% of the amount borrowed... ...
Read Full Details
---
242 Union St
Schenectady, NY - 12305
(518) 372-4739
Rent Assistance Location: 13.58 miles from Albany

The Section 8 "Housing Choice Voucher" program helps make sure you can afford your apartment by paying a portion of your rent directly to your landlord on your behalf. But once you get the Section 8 subsidy, YOU have to find the landlord (although you may be able to use the Voucher in the apartment you already live in, if your landlord will agree t... ...
Read Full Details
---
PO Box 30 6 South Main St
Mechanicville, NY - 12118
(518) 664-8322
Rent Assistance Location: 17.45 miles from Albany

Email
Website
A Community Center committed to enhancing the quality of life of area residents through family support, empowerment, recreation and education.CARE Program provides area residents with comprehensive family support services including: Human service information & referral and case management&nbs... ...
Read Full Details
---
Free Government Money Programs For Your Family Get Started Now
Find Rent Assistance
Select a state:
-OR-
Enter a zip code:
Latest News
Massachusetts HomeBASE Program

HomeBASE (Building Alternatives to Shelter) is a new Massachusetts state program that provides permanent housing to homeless families. The state...

Complaints and Frequently Asked Questions

Who owns and operates RentAssistance.us?

RentAssistance is a privately owned website and is not associated with any...

Get Help Paying Your Rent

The monthly rent payment is typically the largest expense that comes out of your pocket every month. In today's economy where people are...
See all news