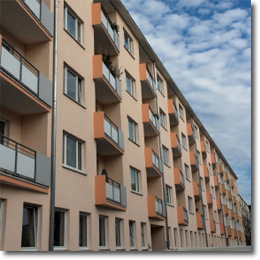 Services: Moving Expense Assistance, Rent Payment Assistance, Rental Deposit Assistance. Relocation assistance may include providing money for rent, security deposits and moving expenses for individuals and families. Eligibility: Low income households with limited assets and one of the followin
Read Full Details
---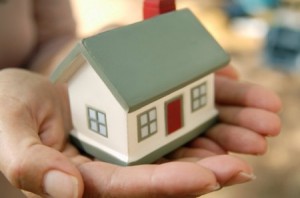 Helps with:Water/sewer assistanceHeat and utility assistanceFood assistanceWeatherizationEarly Head start programHomelessness supportFinancial management and homebuyer educationSupportive services for veteran familiesThe following help may be available: Temporary Shelter &nbsp
Read Full Details
---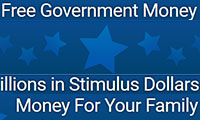 Provides resources on how to find free government money for families. This includes rental and housing assistance programs, utilities assistance, bill pay assistance. ...
Read Full Details
---
More Rental Assistance Options
Due to the small number of rental assistance programs in Big Rapids we have listed some area listings below.
240 East Church Street
Reed City, MI - 49677
(231) 791-7078
Rent Assistance Location: 11.91 miles from Big Rapids

Email
Website
The following help may be available: Temporary Shelter Temporary Voucher Assistance Rent Assistance Security Deposits Case Management Early Head Start Homel... ...
Read Full Details
---
1018 Newell St.
White Cloud, MI - 49349
(231) 689-5500
Rent Assistance Location: 18.05 miles from Big Rapids

Website
Cash Assistance Temporary cash assistance is available for eligible pregnant women and low-income families with minor children. PATH: Partnership. Accountability. Training. Hope. Applicants for cash assistance will take part in a robust, results-oriented work participatio... ...
Read Full Details
---
5653 South M37
Baldwin, MI - 49304
(231) 745-8159
Rent Assistance Location: 23.08 miles from Big Rapids

Website
Services: Moving Expense Assistance, Rent Payment Assistance, Rental Deposit AssistanceRelocation assistance may include providing money for rent, security deposits and moving expenses for individuals and families.Eligibility: Low income households with limited assets and one of the following circumstances:- Household is ... ...
Read Full Details
---
11 West 96th Street
Grant, MI - 49327
(231) 652-4099
Rent Assistance Location: 27.21 miles from Big Rapids

Email
Website
Services: Mortgage Payment Assistance, Rent Payment Assistance.Provides assistance with rent or mortgage payments when ALL OTHER RESOURCES HAVE BEEN EXHAUSTED.Eligibility:- Residents of Newaygo County with a verified need- Eviction notice is not required for rent assistance- Client may be obligated to attend Money M... ...
Read Full Details
---
Free Government Money Programs For Your Family Get Started Now
Find Rent Assistance
Select a state:
-OR-
Enter a zip code:
Latest News
Massachusetts HomeBASE Program

HomeBASE (Building Alternatives to Shelter) is a new Massachusetts state program that provides permanent housing to homeless families. The state...

Complaints and Frequently Asked Questions

Who owns and operates RentAssistance.us?

RentAssistance is a privately owned website and is not associated with any...

Get Help Paying Your Rent

The monthly rent payment is typically the largest expense that comes out of your pocket every month. In today's economy where people are...
See all news