Provides emergency assistance for those in need.A three-day supply of food for each person in the household- Once in a 30-day periodOpportunity House voucher for clothing and basic household items- Once in a 90-day periodRent, mortgage, utility assistance to pre
Read Full Details
---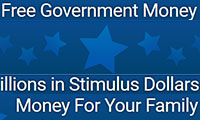 Provides resources on how to find free government money for families. This includes rental and housing assistance programs, utilities assistance, bill pay assistance. ...
Read Full Details
---
More Rental Assistance Options
Due to the small number of rental assistance programs in Bloomington we have listed some area listings below.
145 N. Harrison Street
Spencer, IN - 47460
(812) 829-2279
Rent Assistance Location: 15.12 miles from Bloomington

Website
Offers financial assistance as available to help people in need with rent, mortgage, utility and prescription costs. Full list of services include: Electric Service Payment Assistance, Gas Service Payment Assistance, Heating Fuel Payment Assistance, Medical Care Expense Assistance, Mortgage Payment Assistance, Prescription Expense Ass... ...
Read Full Details
---
Free Government Money Programs For Your Family Get Started Now
Find Rent Assistance
Select a state:
-OR-
Enter a zip code:
Latest News
Massachusetts HomeBASE Program

HomeBASE (Building Alternatives to Shelter) is a new Massachusetts state program that provides permanent housing to homeless families. The state...

Complaints and Frequently Asked Questions

Who owns and operates RentAssistance.us?

RentAssistance is a privately owned website and is not associated with any...

Get Help Paying Your Rent

The monthly rent payment is typically the largest expense that comes out of your pocket every month. In today's economy where people are...
See all news