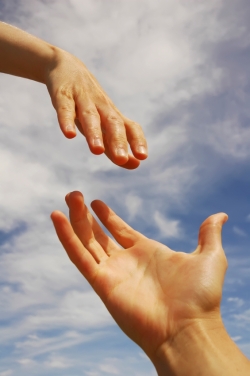 The Affordable Housing Corporation of Lake County is a nonprofit organization that empowers communities and residents to buy homes, improve homes and save homes from foreclosure in Lake County, Illinois. Programming helps Lake County residents buy, improve and save their home from foreclosure.
Read Full Details
---
More Rental Assistance Options
Due to the small number of rental assistance programs in Libertyville we have listed some area listings below.
671 South Lewis
Waukegan, IL - 60085
(847) 782-4100
Rent Assistance Location: 5.89 miles from Libertyville

Website
Offering:Rent AssistanceMortgage AssistanceSecurity DepositsUtility AssistanceCatholic Charities also offers a variety of other services. Please visit their website for full details or call the facility directly.... ...
Read Full Details
---
2001 Waukegan Rd
Techny, IL - 60082
(847) 564-2900
Rent Assistance Location: 14.14 miles from Libertyville

Email
Website
HODC is committed to expanding housing opportunities in Chicago's northern suburbs. As a nonprofit, community-based organization, HODC develops and manages affordable homes for low- and moderate-income households.&nbs... ...
Read Full Details
---
2401 Kirchoff Rd
Rolling Meadows, IL - 60008
(847) 255-6338
Rent Assistance Location: 15.40 miles from Libertyville

Email
Website
Our Services Helping Hands Emergency Assistance Food Pantry - About 75 people per month are given food that has been donated by our community. The food pantry is for the use of people in the process of qualifying for food stamps, those who are unemployed or find themselves in emergency situations. Children's Clothing -... ...
Read Full Details
---
1077 Tower Rd
Winnetka, IL - 60093

Rent Assistance Location: 15.99 miles from Libertyville

Email
'Our Mission is to work together to build a stronger faith community of ''people helping people'' - instilling in our community a solidarity of purpose to maintain the dignity of every human being and to preserve and strengthen the family unit - the fiber of our society.'Visit location for more information.... ...
Read Full Details
---
1580 N. Northwest Hwy.
Park Ridge, IL - 60068
(847) 823-0453
Rent Assistance Location: 18.26 miles from Libertyville

Website
Serving Cook county, residents may be eligible for housing related financial assistance. Also has counseling and elderly services.Office hours are 9:00 AM to 4:30 PM Monday through Thursday; 9:00 AM to 12:00 noon on Friday.Contact for more information.... ...
Read Full Details
---
Find Rent Assistance
Select a state:
-OR-
Enter a zip code:
WIN $50,000 INSTANTLY
Can you use an extra $50,000? Submit your email and participate for free in monthly drawings.
No Purchase Necessary.
Prize insured by SCA Promotions and paid out by Citibank.
Enter For Free Now