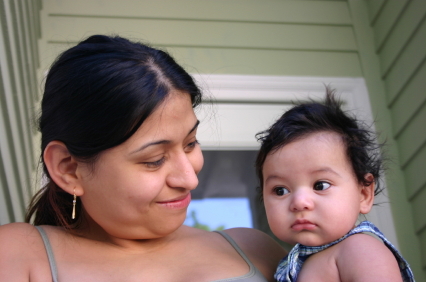 The hours of operation are: Monday - Friday 9 AM - 5:00 PM Fees applicable are: Sliding scale fee The intake procedure is Call for Appointment Eligibility for this rent assistance program: HIV+ and income eligible Languages spoken or available at this organziation English/ Spanish The areas served a
Read Full Details
---
More Rental Assistance Options
Due to the small number of rental assistance programs in Duluth we have listed some area listings below.
We Carry out the belief that all people have the right to sufficient food, health and learning.... ...
Read Full Details
---
Community Development Program
Lawrenceville, GA - 30045
(770) 822-5190
Rent Assistance Location: 9.59 miles from Duluth

Email
Homelessness Prevention and Rapid Re-Housing ProgramOn February 17, 2009, President Obama signed the American Recovery and Reinvestment Act of 2009,which ludes $1.5 billion for a Homelessness Prevention Fund. Funding for this program, called the Homelessness Prevention and Rapid Re-Housing Program (HPRP), is being distributed based... ...
Read Full Details
---
288 South Main Street Suite 300
Alpharetta, GA - 30004
(770) 521-2114
Rent Assistance Location: 9.91 miles from Duluth

Email
There are no fees associated with obtaining rent assistance. The intake procedure is Application Eligibility for this rent assistance program: Must have 1% of own funds in the transaction and use program lender The areas served are: Northeast Georgia... ...
Read Full Details
---
1200 Old Ellis Rd A
Roswell, GA - 30076

Rent Assistance Location: 10.81 miles from Duluth

Website
TO PROVIDE FINANCIAL SUPPORT TO ENABLE OF GEORGIA, INC. (A RELATED 501 (C) (3) EXEMPT ORGANIZATION) WHOSE PURPOSE IS TO EMPOWER DEVELOPMENTALLY DISABLED ADULTS BY PROVIDING INDIVIDUALIZED SUPPORT THAT REFLECTS EACH PERSON'S CHOICES, STRENGTHS, INTERESTS AND NEEDS, AS THEY ENABLE THEM TO FIND THE HOME, WORK, COMMUNITY, AND MEANING OF LIFE THEY DESIR... ...
Read Full Details
---
4549 Chamblee Dunwoody Road
Atlanta, GA - 30338
(770) 677-9300
Rent Assistance Location: 11.08 miles from Duluth

Email
Specializes in serving refugees and victims of human trafficking in the United States, providing rent assistance and money for other needs. The mission of Jewish Family & Career Services is to assist these individuals and families in acclimating to a new culture. ... ...
Read Full Details
---
Find Rent Assistance
Select a state:
-OR-
Enter a zip code:
WIN $50,000 INSTANTLY
Can you use an extra $50,000? Submit your email and participate for free in monthly drawings.
No Purchase Necessary.
Prize insured by SCA Promotions and paid out by Citibank.
Enter For Free Now