BayView Healthcare - Community Charitable Assistance offers help with needs such as rent, utilities, food, medications, medical supplies, dental care, clothing and transportation to specialized hospitals. They also offer rehab, home health, and assisted living programs. Applicants must meet all el
Read Full Details
---

Catholic Charities offers a variety of services to those in need within the community. Services are as follows:Food assistance (To families, individuals who need a supplement, or anyone who cannot afford to purchase enough food. The Food Pantry Hours of Operation:Mondays – 10 am to 12 pm and
Read Full Details
---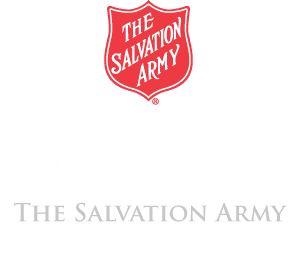 The Salvation Army at times is able to provide eligible applicants with various assistance. This assistance is dependent upon available funds and applicants must meet all eligibility requirements.Services Offered: Emergency Financial Assistance Food & Nutriti
Read Full Details
---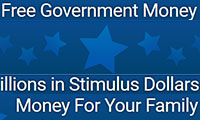 Provides resources on how to find free government money for families. This includes rental and housing assistance programs, utilities assistance, bill pay assistance. ...
Read Full Details
---
More Rental Assistance Options
Due to the small number of rental assistance programs in Saint Augustine we have listed some area listings below.
2600 Peters St
Palatka, FL - 32177
(386) 328-0984
Rent Assistance Location: 24.61 miles from Saint Augustine

Website
The Palatka Christian Service Center offers the following services and programs:Basic Needs: food, clothing, shelter, toiletries, baby items, household goods, furniture, etc.Financial Needs: electric, water, propane or natural gas for heating or cooking, rent or mortgage, etc.Medical Assistance: eye... ...
Read Full Details
---
1000 Husson Avenue
Palatka, FL - 32177
(386) 328-2333
Rent Assistance Location: 25.13 miles from Saint Augustine

Email
Website
Offers financial assistance (rent/mortgage, utilities), and counseling services (marriage, individual, divorce, bereavement). Can only receive help once every 12 months. Client must bring Social Security card, proof of income, bill due.HOURS: Monday - Friday, 9 a.m. - 3:00 p.m.Financial Assistance Includes:Electric ... ...
Read Full Details
---
850 Sixth Avenue South, Suite 400
Jacksonville Beach, FL - 32250
(904) 241-2326
Rent Assistance Location: 26.77 miles from Saint Augustine

Email
Website
Beaches Emergency Assistance Ministry offers a variety of services to those in need living in the 32082, 32224, 32233, 32250, and 32266 zip codes.Hours:Monday- 9:00 AM – 4:00 PMTuesday-9:00 AM – 4:00 PMWednesday-9:00 AM – 4:00 PMThursday- 9:00 AM – 4:00 PMFriday 9:00 AM – 1:00 PMSaturday ... ...
Read Full Details
---
6261 Dupont Station Court East
Jacksonville, FL - 32217
(904) 448-1933
Rent Assistance Location: 29.68 miles from Saint Augustine

Email
Website
Jewish Family and Community Services has a variety of programs and services to assist those in need within the community. They are regularly providing food, past-due rent, mortgage, electricity, water and natural gas, mental health counseling, foster care, adoption, older adult services, case management through Achievers for Life and a variety o... ...
Read Full Details
---
Free Government Money Programs For Your Family Get Started Now
Find Rent Assistance
Select a state:
-OR-
Enter a zip code:
Latest News
Massachusetts HomeBASE Program

HomeBASE (Building Alternatives to Shelter) is a new Massachusetts state program that provides permanent housing to homeless families. The state...

Complaints and Frequently Asked Questions

Who owns and operates RentAssistance.us?

RentAssistance is a privately owned website and is not associated with any...

Get Help Paying Your Rent

The monthly rent payment is typically the largest expense that comes out of your pocket every month. In today's economy where people are...
See all news