Provides educational and supportive services to clients to help them become self-sufficient and not require any type of federal assistance. The types of assistance to be provided will be: Automotive RepairBus FareChild Care AssistanceChild Care SubsidiesEconomic Self Sufficiency ProgramsEducationEle
Read Full Details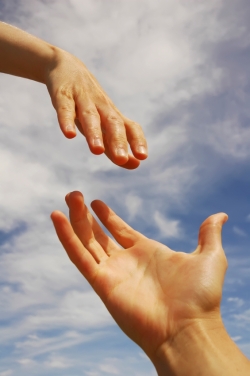 Provides limited, short term helpINTAKE PROCEDURE: Call Mondays and Wednesdays at 8:30 a.m. to the resource line and have your name placed on the assistance list for a call back.Financial Assistance Includes:Adapted ClothingBaby ClothingBanking RegulationBlanketsBudget CounselingChildren's ClothingC
Read Full Details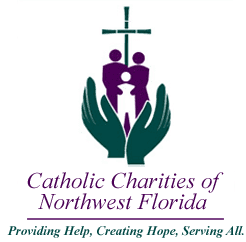 Catholic Charities of Northwest Florida offers a variety of services to those in need within the community.They provide emergency assistance with needs such as financial assistance, food, counseling, pregnancy, adoption, a thrift store, and housing and utilities. They also have a gift giving holiday
Read Full Details
---
More Rental Assistance Options
Due to the small number of rental assistance programs in Pensacola we have listed some area listings below.
4335 Gulf Breeze Parkway
Gulf Breeze, FL - 32563
(850) 934-8385
Rent Assistance Location: 10.40 miles from Pensacola

Helps with housing, utilities, limited temporary housing, limited prescription medication, limited emergency travel, food and clothing.ELIGIBILITY: Residents of Santa Rosa County who are in need.HOURS: 9a-1p Tues-Thurs, SatINTAKE PROCEDURE: Appointment, written application followed by personal interview.... ...
Read Full Details
---
4435 Gulf Breeze Pkwy
Gulf Breeze, FL - 32563
(850) 934-8385
Rent Assistance Location: 10.41 miles from Pensacola

Email
South Santa Rosa Interfaith Ministries runs a local thrift store to help fund their services provided to low income residents of the area. This assistance can at times include help with needs such as food, clothing and limited financial assistance for rent, utilities, medicine, and travel for those experiencing an emergency or crisis situation.... ...
Read Full Details
---
5668 Byrom St.
Milton, FL - 32570
(850) 623-8216
Rent Assistance Location: 13.99 miles from Pensacola

Email
Website
Milton Housing Authority offers safe and affordable housing for low and moderate income persons and families while also administering House Choice Vouchers- Section 8. The organization also provides assistance with closing costs and down payments for housing through a Home buyer program and State Housing Initiatives Partnership program. Certain ... ...
Read Full Details
---
5161 Dr Martin Luther King Jr Dr
Milton, FL - 32570
(850) 983-9909
Rent Assistance Location: 16.27 miles from Pensacola

Hilda M Mcdonald Foundation strives to offer emergency assistance when funds and resources are available to do so .Applicants must meet all eligibility requirements for the assistance they are applying for.Please contact them directly to obtain more information about services that are currently available or to schedule an appointme... ...
Read Full Details
---
Find Rent Assistance
Select a state:
-OR-
Enter a zip code:
WIN $50,000 INSTANTLY
Can you use an extra $50,000? Submit your email and participate for free in monthly drawings.
No Purchase Necessary.
Prize insured by SCA Promotions and paid out by Citibank.
Enter For Free Now