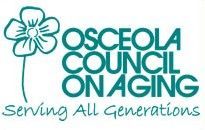 Rent/mortgage or utility assistance for households with financial emergencies. Can only assist with PAST DUE for the organization to pay it. NOT current bills.Also provides assistance with:Adult day health careCase managementCommunity services GuardianshipHousingIn Home servicesNutritionSenior cente
Read Full Details
---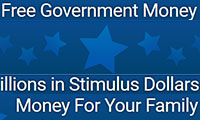 Provides resources on how to find free government money for families. This includes rental and housing assistance programs, utilities assistance, bill pay assistance. ...
Read Full Details
---
More Rental Assistance Options
Due to the small number of rental assistance programs in Kissimmee we have listed some area listings below.
808 W. Central Blvd.
Orlando, FL - 32805
(407) 425-2523
Rent Assistance Location: 16.49 miles from Kissimmee

Website
The Christian Service Center has a Family & Emergency Program to provide immediate help to those in need to prevent homelessness. Food, clothing, and/or other services may be offered to those who qualify. Those who qualify for assistance are when funding permits and is handled case-by-case.The organization also offers assistance calle... ...
Read Full Details
---
390 N. Bumby Avenue
Orlando, FL - 32826
(407) 895-3300
Rent Assistance Location: 17.22 miles from Kissimmee

Website
Orlando Housing Authority assists low income individuals and families by providing "to rent" housing units in either the public or private housing markets through Section 8 and Public Housing. They also manage and maintain its housing and each community's public space; and provides residents with programs and opportunities that promote social... ...
Read Full Details
---
3955 West Colonial Drive
Orlando, FL - 32804
(407) 423-8581
Rent Assistance Location: 17.26 miles from Kissimmee

Email
Website
The Salvation Army supplies emergency financial assistance and is offered on a limited basis. Appointments are scheduled 2 weeks in advance to those who qualify. You must be a resident of Orange County for at least 1 year, and if you have received assistance from another agency within the past 3 months it is possible you will not qu... ...
Read Full Details
---
1040 Woodcock Rd
Orlando, FL - 32803
(407) 894-7325
Rent Assistance Location: 18.12 miles from Kissimmee

Email
Website
The National Kidney Foundation of Florida is a a not-for-profit, tax-exempt, national voluntary health agency who strives to prevent kidney and urinary tract diseases, improve the health and well-being of individuals and families affected by these diseases, and increase the availability of all organs for transplantation.Hours of operation... ...
Read Full Details
---
1771 N. Semoran Blvd.
Orlando, FL - 32807
(407) 658-1818
Rent Assistance Location: 19.32 miles from Kissimmee

Website
Catholic Charities of Central Florida offers a variety of services to those in need within the community. They provide emergency assistance with needs such as preventing homelessness (housing communities available), a food pantry (visit website for full list of locations), access to healthcare (medical and dental clinics), care for imm... ...
Read Full Details
---
Free Government Money Programs For Your Family Get Started Now
Find Rent Assistance
Select a state:
-OR-
Enter a zip code:
Latest News
Massachusetts HomeBASE Program

HomeBASE (Building Alternatives to Shelter) is a new Massachusetts state program that provides permanent housing to homeless families. The state...

Complaints and Frequently Asked Questions

Who owns and operates RentAssistance.us?

RentAssistance is a privately owned website and is not associated with any...

Get Help Paying Your Rent

The monthly rent payment is typically the largest expense that comes out of your pocket every month. In today's economy where people are...
See all news