Kissimmee, Florida
Rent Assistance Programs
Home
»
Florida Rent Assistance
» Kissimmee
We provide a directory of agencies that provide rental assistance to residents. We do not directly provide aid ourselves, but provide local resources for you to find. Most major U.S. cities including Kissimmee, Florida, offer some type of state of federally subsidized Rental Assistance Programs and/or emergency financial assistance for low income persons in need. There are also thousands of local non-profit organizations that offer help paying rent along with providing housing assistance. We currently have listed all of the financial Rental Assistance programs we could find in Kissimmee. We constantly are finding new sources for rent assistance, sign-up here to receive an email alert as soon as we locate any new rental assistance programs in Kissimmee.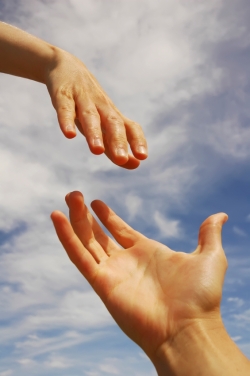 700 Generation Point , Barney E. Veal Center
Kissimmee, FL - 34744
(407) 846-8532

Rent, Mortgage or utility assistance for households with financial emergencies. Can only assist with PAST DUE for the organization to pay it. NOT current bills.ELIGIBILITY: Osceola resident, 18 years and older, must be able to show future financial managementHOURS: 8am - 5pm Mon-FriCall for details. ...
Read Full Details
---
More Rental Assistance Options
Due to the small number of rental assistance programs in Kissimmee we have listed some area listings below.
11184 S. Apopka Vineland Rd.
Orlando, FL - 32836
(407) 644-7593
Rent Assistance Location: 8.87 miles from Kissimmee

Email
Website
Jewish Family Services Of Greater Orlando offers programs and services to those in need within the community who qualify. This assistance can at times include emergency financial assistance for rent or utility payment subsidies. Applicants must meet all eligibility requirements and funds must currently be available to provide this assistance... ...
Read Full Details
---
808 W. Central Blvd.
Orlando, FL - 32805
(407) 425-2523
Rent Assistance Location: 16.49 miles from Kissimmee

Website
The Christian Service Center has a Family & Emergency Program to provide immediate help to those in need to prevent homelessness. Food, clothing, and/or other services may be offered to those who qualify. Those who qualify for assistance are when funding permits and is handled case-by-case.The organization also offers assistance calle... ...
Read Full Details
---
390 N. Bumby Avenue
Orlando, FL - 32826
(407) 895-3300
Rent Assistance Location: 17.22 miles from Kissimmee

Website
Orlando Housing Authority assists low income individuals and families by providing "to rent" housing units in either the public or private housing markets through Section 8 and Public Housing. They also manage and maintain its housing and each community's public space; and provides residents with programs and opportunities that promote social... ...
Read Full Details
---
3955 West Colonial Drive
Orlando, FL - 32804
(407) 423-8581
Rent Assistance Location: 17.26 miles from Kissimmee

Email
Website
The Salvation Army supplies emergency financial assistance and is offered on a limited basis. Appointments are scheduled 2 weeks in advance to those who qualify. You must be a resident of Orange County for at least 1 year, and if you have received assistance from another agency within the past 3 months it is possible you will not qu... ...
Read Full Details
---
1040 Woodcock Rd Ste 119
Orlando, FL - 32803
(407) 894-7325
Rent Assistance Location: 18.13 miles from Kissimmee

Email
Website
National Kidney Foundation of Florida can at times offer grants to help those currently effected by Kidney Disease with emergency needs. Those wishing to apply for financial grants or other assistance must contact their renal social worker to fill out an application. Please contact them directly to obtain more detailed information.... ...
Read Full Details
---