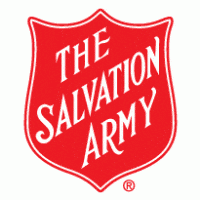 Offering the following services:Rental assistanceElectric and utility bill assistanceCredit counselingSeasonal helpAssistance with disaster referralTutoring and other forms of counselingRefer individuals to programs for prescription Antibiotics, Clothing and/or Furniture Assistance.Salvation Army -
Read Full Details
---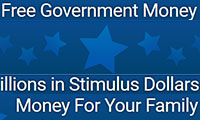 Provides resources on how to find free government money for families. This includes rental and housing assistance programs, utilities assistance, bill pay assistance. ...
Read Full Details
---
More Rental Assistance Options
Due to the small number of rental assistance programs in Homosassa we have listed some area listings below.
6751 W Gulf To Lake Hwy
Crystal River, FL - 34429
(352)795-8668
Rent Assistance Location: 8.75 miles from Homosassa

Email
Website
Daystar Life Center offers assistance to those that qualify living in Citrus County. This assistance can include food, clothing, or limited financial assistance for rent or utility payments. Food Pantry is available to those who qualify 6 times per year. Clothing is available to those who qualify twice per year. Financial assistance is available... ...
Read Full Details
---
20 North Main Street, Room 161
Brooksville, FL - 34601
(352) 540-4338
Rent Assistance Location: 18.54 miles from Homosassa

Website
Our Mission is to provide diverse services designed to assist with resolving human service needs through advocacy and networking.Our Goal is to provide interim assistance to Hernando County residents in need and promote social and economic self-sufficiency.SERVICES PROVIDED:1. Emergency Prescription Assistance.... ...
Read Full Details
---
820 Kennedy Blvd
Brooksville, FL - 34601
(352) 796-1425
Rent Assistance Location: 19.62 miles from Homosassa

Website
Services targeted to supporting family, self-sufficiency, or maintaining independence of elders or persons with disabilities. The Family Self-Sufficiency Program provides a variety of services to low-income households to help lift them out of poverty and become self-sufficient. Participation may include educational assistance, vocational trai... ...
Read Full Details
---
1991 W. Test Ct.
Dunnellon, FL - 34433
(352) 489-8021
Rent Assistance Location: 20.26 miles from Homosassa

This organization offers financial assistance to the needy in both Citrus and Marion counties. Funding is received from United Way of Citrus and Marion counties, EFSP, FPC Neighborhood Fund, Seco's Angel Fund, local organizations as well as private individuals. Assistance with Rent/Mortgages ... ...
Read Full Details
---
14446 7th Street
Dade City, FL - 33523
(352) 796-1425
Rent Assistance Location: 36.12 miles from Homosassa

Website
Mid Florida Community Services provides emergency financial assistance for rent and electricity and help with prescriptions. They also have a learning program for children called Head Start. This program also provides family, disability assistance and free health care services to those that need them.Low income individuals and families w... ...
Read Full Details
---
Free Government Money Programs For Your Family Get Started Now
Find Rent Assistance
Select a state:
-OR-
Enter a zip code:
Latest News
Massachusetts HomeBASE Program

HomeBASE (Building Alternatives to Shelter) is a new Massachusetts state program that provides permanent housing to homeless families. The state...

Complaints and Frequently Asked Questions

Who owns and operates RentAssistance.us?

RentAssistance is a privately owned website and is not associated with any...

Get Help Paying Your Rent

The monthly rent payment is typically the largest expense that comes out of your pocket every month. In today's economy where people are...
See all news