Clearwater, Florida
Rent Assistance Programs
Home
»
Florida Rent Assistance
» Clearwater
We provide a directory of agencies that provide rental assistance to residents. We do not directly provide aid ourselves, but provide local resources for you to find. Most major U.S. cities including Clearwater, Florida, offer some type of state of federally subsidized Rental Assistance Programs and/or emergency financial assistance for low income persons in need. There are also thousands of local non-profit organizations that offer help paying rent along with providing housing assistance. We currently have listed all of the financial Rental Assistance programs we could find in Clearwater. We constantly are finding new sources for rent assistance, sign-up here to receive an email alert as soon as we locate any new rental assistance programs in Clearwater.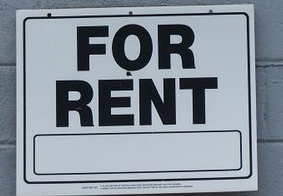 2189 Cleveland Street, Suite # 230
Clearwater, FL - 33765
(727) 464-8400

Website
Aplicants for rent assistance must meet the financial eligibility criteria set by Pinellas County.Rent assistance is available to persons age 18-64 only. It is not available to persons receiving Social Security. ...
Read Full Details
---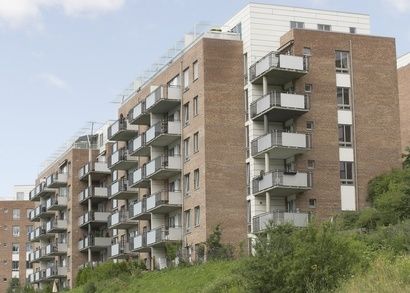 1015 Cleveland Street
Clearwater, FL - 33755
(727) 442-5306

St Vincent De Paul Clearwater provides emergency assistance with food from soup kitchens or pantry or provides voucher for gasoline, electric, gas, rent or one night lodging in motel. Client is interviewed and a home visit must be made before assistance is provided. Complete list of services: E ...
Read Full Details
---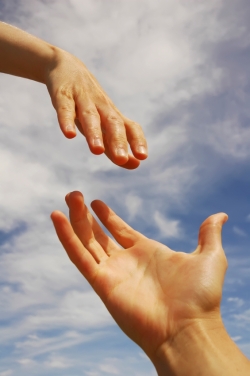 314 S. Lincoln Avenue
Clearwater, FL - 33756
(727) 449-2600

Provides rental assistance to **FULL-TIME, EMPLOYED** single parents OR intact families WITH children. Also provides budget counseling. Single individuals without children do NOT qualify for assistance. DOES NOT HELP WITH DEPOSITS OR UTILITIES. *Not an emergency shelter* ...
Read Full Details
---
More Rental Assistance Options
Due to the small number of rental assistance programs in Clearwater we have listed some area listings below.
207 Buckingham Ave E
Oldsmar, FL - 34677
(813)415-7373
Rent Assistance Location: 7.48 miles from Clearwater

Website
Oldsmar Cares is a 5.01(c)(3) non-profit which provides rent and utility assistance, a food pantry, and a clothes closet, all at no cost to those in need in the Oldsmar area. The food pantry and clothes closet are open to all in need. The rent and utility assistance is limited to individuals and families residing in zip code 34677. Rent or Mortgage... ...
Read Full Details
---
9825 66th Street North
Pinellas Park, FL - 33782
(727) 548-1535
Rent Assistance Location: 8.08 miles from Clearwater

Website
Serves PINELLAS PARK ONLY!** FOOD PANTRY: Emergency food to persons in need. BENEVOLENT MINISTRY: Financial assistance for rent/electric/water by APPOINTMENT ONLY. In a position to assist with clothing, household goods, desks, chairs by APPOINTMENT ONLY Client MUST furnish the following credentials for both Food Pantry & Benevolent ... ...
Read Full Details
---
PO Box 1157
Pinellas Park, FL - 33780
(727) 541-0896
Rent Assistance Location: 9.73 miles from Clearwater

Website
Pinellas Park Angel Fund offers limited financial assistance to those in need living within the City of Pinellas Park or within the Pinellas Park Water and Sewer Districts. Applicants must meet all eligibility requirements to receive assistance. Emergency Financial Assistance is dependent upon available funds. Those wishing to apply must ... ...
Read Full Details
---
209 S. Pinellas Ave
Tarpon Springs, FL - 34689
(727) 934-4476
Rent Assistance Location: 11.84 miles from Clearwater

Website
Provides LIMITED financial assistance for rent and utilities. Maximum utility assistance is the last $100 for payment of a utility bill - balance must not be higher than $100 to receive assistance. *Can NOT assist in cases where utilities have been shut off already. DOES NOT HELP WITH UTILITY DEPOSITS. Provides a 3-day supply of emergency food. Cli... ...
Read Full Details
---
3443 First Avenue North
Saint Petersburg, FL - 33713
(727) 327-8690
Rent Assistance Location: 14.83 miles from Clearwater

Website
Provides limited financial assistance on a one-time basis to alleviate utility, fuel oil, rent/mortgage, food, clothing, and other emergency situations. At times, services may not be available due to lack of funding. Persons seeking assistance should call to set-up an appointment. Financial Assistance Includes:Electric Servic... ...
Read Full Details
---