Delaware State Housing Authority offers programs and services to those needing housing/rental assistance. Each program has its own eligibility requirements and some services are restricted to certain areas, The main programs available for housing assistance are Public Housing, the Housing Choice Vou
Read Full Details
---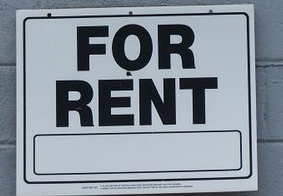 Offers rent, mortgage, and utility assistance. Their office is available Monday - Friday 8:30 a.m. to 4:30 p.m to assist youTo qualify, you must have a documented need requiring help with basic expenses such as rent payments, energy costs, and/or food. You must agree to a personal interview and a f
Read Full Details
---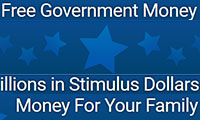 Provides resources on how to find free government money for families. This includes rental and housing assistance programs, utilities assistance, bill pay assistance. ...
Read Full Details
---
More Rental Assistance Options
Due to the small number of rental assistance programs in Dover we have listed some area listings below.
219 West Green Street
Middletown, DE - 19709
(302) 378-7217
Rent Assistance Location: 22.34 miles from Dover

Website
Neighborhood House offers limited rent assistance to those that qualify when funds are available. If you would like to obtain more detailed program information such as eligibility requirements, availability of assistance or their application process , please contact them directly.... ...
Read Full Details
---
110 E Commerce St
Bridgeton, NJ - 08302
(856) 451-4454
Rent Assistance Location: 24.09 miles from Dover

Website
Rental assistance is offered along with the Section 8 Program.Hours of Operation:Monday thru Friday8:30 AM to 4:30 PM... ...
Read Full Details
---
300 Market Street
Denton, MD - 21629
(410) 819-4500
Rent Assistance Location: 25.12 miles from Dover

Email
Website
OVERVIEW: Provides assistance to eligible Dorchester County families, homeowners and renters with the cost of heating in the winter and electric bills. The program is available from July 1st to June 30th.SERVICES:1) Maryland Energy Assistance Program (MEAP): Provides assistance grants to help with home heating bills. Payments ar... ...
Read Full Details
---
Free Government Money Programs For Your Family Get Started Now
Find Rent Assistance
Select a state:
-OR-
Enter a zip code:
Cities in Delaware
Latest News
Massachusetts HomeBASE Program

HomeBASE (Building Alternatives to Shelter) is a new Massachusetts state program that provides permanent housing to homeless families. The state...

Complaints and Frequently Asked Questions

Who owns and operates RentAssistance.us?

RentAssistance is a privately owned website and is not associated with any...

Get Help Paying Your Rent

The monthly rent payment is typically the largest expense that comes out of your pocket every month. In today's economy where people are...
See all news