General assistance helps Arapahoe County residents with emergency situations and is available to individuals who are not currently receiving public assistance. The program varies with each situation and may assist with the following emergency needs: Burial costs E
Read Full Details
---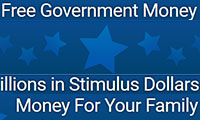 Provides resources on how to find free government money for families. This includes rental and housing assistance programs, utilities assistance, bill pay assistance. ...
Read Full Details
---
More Rental Assistance Options
Due to the small number of rental assistance programs in Aurora we have listed some area listings below.
8755 W 14th Ave
Denver, CO - 80215
(303) 237-7704
Rent Assistance Location: 5.09 miles from Aurora

Email
Website
Intervention ServicesIntervention services include the Self-Select Grocery, Clothing Area, Case-Management, Household Items and Senior Food Commodity.Self-Sufficiency Pathways ProgramThe Self-Sufficiency Pathways Program is a participant centered case-management program based on self-empowerment and motivational interviewing... ...
Read Full Details
---
7465 East 1st Avenue
Denver, CO - 80230
(303) 366-5201
Rent Assistance Location: 5.16 miles from Aurora

Website
The American Legion offers assistance through their Temporary Financial Assistance Program. This program is available to those that qualify and are approved. The program is administered through the National Office however applicants are screened on a local or Post level. The applicants needs are investigated fully before approval... ...
Read Full Details
---
3201 South Tamarac Drive
Denver, CO - 80231
(720) 248-4716
Rent Assistance Location: 5.58 miles from Aurora

Email
Website
The Jewish Family Service Emergency Assistance Program (EAP) provides limited financial aid and case management to Denver-area individuals and families who are facing homelessness.JFS focuses its efforts on homeless prevention by providing low-income individuals and families with rent assistance, case management and access to other supp... ...
Read Full Details
---
1355 S. Colorado Blvd.
Denver, CO - 80222
(303) 669-3113
Rent Assistance Location: 7.11 miles from Aurora

Email
Website
Sense of Security can fund the following expenses while you are receiving breast cancer treatment. Mortgage or rent Medical insurance premiums Transportation costs Child care Utilities &nbs... ...
Read Full Details
---
2626 E 7th Ave Pkwy
Denver, CO - 80212
(303) 322-7706
Rent Assistance Location: 8.17 miles from Aurora

Website
Good Shepherd - Saint Vincent de Paul Society offers limited financial assistance to those that qualify when funding is available. This assistance can be for help with paying rent. Applicants must live within the Parish Boundaries. Applicants will need to provide all required documentation and meet eligibility requirements for assistance. Ap... ...
Read Full Details
---
Free Government Money Programs For Your Family Get Started Now
Find Rent Assistance
Select a state:
-OR-
Enter a zip code:
Latest News
Massachusetts HomeBASE Program

HomeBASE (Building Alternatives to Shelter) is a new Massachusetts state program that provides permanent housing to homeless families. The state...

Complaints and Frequently Asked Questions

Who owns and operates RentAssistance.us?

RentAssistance is a privately owned website and is not associated with any...

Get Help Paying Your Rent

The monthly rent payment is typically the largest expense that comes out of your pocket every month. In today's economy where people are...
See all news