Zakat money is kept in a separate account, and is used only to provide financial assistance to our clients who qualify. The assistance is provided in kind, i.e. we write checks directly to the client's landlords (rent assistance), to PG&E (utilities), and to VTA (transportation). This policy i
Read Full Details
---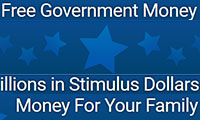 Provides resources on how to find free government money for families. This includes rental and housing assistance programs, utilities assistance, bill pay assistance. ...
Read Full Details
---
More Rental Assistance Options
Due to the small number of rental assistance programs in Santa Clara we have listed some area listings below.
P.O. Box 5579
San Jose, CA - 95150
(408) 249-2853
Rent Assistance Location: 4.68 miles from Santa Clara

Email
Website
St. Vincent de Paul Society offers a variety of programs and services to those in need within the community. This assistance may include food and clothing, rent assistance, medical aid, help with addiction or incarceration, employment and shelter. Please contact them directly to ... ...
Read Full Details
---
1381 South First Street
San Jose, CA - 95110
(408) 278-2160
Rent Assistance Location: 5.82 miles from Santa Clara

Email
Website
Rental and Deposit AssistanceThe Housing Program helps people with financial assistance to prevent them from becoming homeless, or, to keep them stably housed. We assist with past-due rent, rental deposit, utilities (PG&E), and Section 8 rental deposit.The Housing Program provides assistance to ... ...
Read Full Details
---
204 Stierlin Rd
Mountain View, CA - 94043
(650) 968-0836
Rent Assistance Location: 6.69 miles from Santa Clara

Website
CSA's safety net includes: Emergency financial assistance for rent, utilities, prescriptive medication, dental care and eye exams. Back-to-School distribution of backpacks, school supplies and shoe vouchers. Holiday Sharing opportunities with food, clothing and toy distribution... ...
Read Full Details
---
181 Constitution Drive
Menlo Park, CA - 94025
(650) 685-5880
Rent Assistance Location: 14.30 miles from Santa Clara

Website
Life Moves (formerly The Shelter Network) offers programs and services to those in need that qualify. These services include Short-term and transitional housing programs as well as their Housing First Program. The Housing First Program is for people who are employed and can afford to pay monthly rent but do not have the funds for security deposi... ...
Read Full Details
---
22941 Atherton St
Hayward, CA - 94541
(510) 538-8876
Rent Assistance Location: 22.48 miles from Santa Clara

Website
Offers the following housing programs:Section 8 Housing choice voucher programThe projectr based voucher programSection 8 moderate rehabilitation programPublic housingYou may contact HACA by phone from 8:00 A.M. to 4:45 P.M. each business day. HACA's business hours are 10:00 A.M. to... ...
Read Full Details
---
Free Government Money Programs For Your Family Get Started Now
Find Rent Assistance
Select a state:
-OR-
Enter a zip code:
Latest News
Massachusetts HomeBASE Program

HomeBASE (Building Alternatives to Shelter) is a new Massachusetts state program that provides permanent housing to homeless families. The state...

Complaints and Frequently Asked Questions

Who owns and operates RentAssistance.us?

RentAssistance is a privately owned website and is not associated with any...

Get Help Paying Your Rent

The monthly rent payment is typically the largest expense that comes out of your pocket every month. In today's economy where people are...
See all news