Hours:Monday 8:30 a.m. - 4:00 p.m.Tuesday 8:30 a.m. - 4:00 p.m.Wednesday 8:30 a.m. - 4:00 p.m.Thursday 8:30 a.m. - 2:00 p.m.Friday 8:30 a.m. - 4:00 p.m.The Multi-Service Center (MSC) has functioned a
Read Full Details
---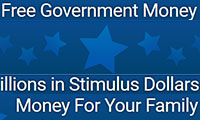 Provides resources on how to find free government money for families. This includes rental and housing assistance programs, utilities assistance, bill pay assistance. ...
Read Full Details
---
More Rental Assistance Options
Due to the small number of rental assistance programs in Long Beach we have listed some area listings below.
8650 California Avenue
South Gate, CA - 90280
(323) 563-9585
Rent Assistance Location: 10.82 miles from Long Beach

Website
Homelessness Prevention and Rapid Re-Housing ProgramOn February 17, 2009, President Obama signed the American Recovery and Reinvestment Act of 2009,which ludes $1.5 billion for a Homelessness Prevention Fund. Funding for this program, called the Homelessness Prevention and Rapid Re-Housing Program (HPRP), is being distrib... ...
Read Full Details
---
18131 Gothard
Huntington Beach, CA - 92704
(714) 375-6400
Rent Assistance Location: 11.59 miles from Long Beach

Services: Serves homeless and low income individuals and families with food, clothing, hygiene items, bus passes, gasoline vouchers, and utility assistance when funds are available.... ...
Read Full Details
---
17362 Beach Blvd.
Huntington Beach, CA - 92647
(714) 841-2896
Rent Assistance Location: 11.71 miles from Long Beach

Website
Services: Food, utility, rental assistance as funds are available, some bus passes, prescriptions and thrift store, drug and alcohol rehab, emergency disaster services, emergency shelters, resources for seniors, group homes and transitional living centers.... ...
Read Full Details
---
12432 S 9th Strreet
Garden Grove, CA - 92840
(714) 534-6450
Rent Assistance Location: 12.61 miles from Long Beach

Email
Website
Our Garden Grove Community Care Center is often the first place people turn to when they find themselves in crisis. Requests for food, hygiene items and utility & shelter assistance are received regularly. We are able to provide referrals and connect people to resources that will meet their needs. Food bags are given to homeless men, women &... ...
Read Full Details
---
7826 South Broadway
Los Angeles, CA - 90003
(323) 565-2703
Rent Assistance Location: 13.26 miles from Long Beach

Website
Beyond Shelter offers a variety of programs and services to families that meet low income guidelines in the area. Families are either referred to Beyond Shelter from other area agencies or they walk in to one of Beyond Shelters offices to request assistance. There are many steps involved in the assistance that is offered. Applicants must mee... ...
Read Full Details
---
Free Government Money Programs For Your Family Get Started Now
Find Rent Assistance
Select a state:
-OR-
Enter a zip code:
Latest News
Massachusetts HomeBASE Program

HomeBASE (Building Alternatives to Shelter) is a new Massachusetts state program that provides permanent housing to homeless families. The state...

Complaints and Frequently Asked Questions

Who owns and operates RentAssistance.us?

RentAssistance is a privately owned website and is not associated with any...

Get Help Paying Your Rent

The monthly rent payment is typically the largest expense that comes out of your pocket every month. In today's economy where people are...
See all news