We did not find any rent assistance agencies in Hollister. Use the search box below to find rent assistance, or view the closest agencies to Hollister. We list the distance of each agency from Hollister. Closest Rent Assistance agencies to Hollister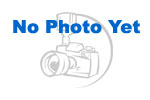 Nearby Rent Assistance: 15.20 miles from Hollister
Rental AssistanceHRC provides emergency rental assistance to our clients in two categories:Rapid Re-housing—we move quickly to obtain permanent housing for an individual or a family that is already homeless. These clients are our highest priority.Homeless Prevention—some clients have housing, bu
Read Full Details

Nearby Rent Assistance: 18.46 miles from Hollister
Housing Choice VoucherThe Housing Choice Voucher Program (HCV), formerly known as "Section 8", provides assistance for very low-income households (single or family), the elderly, and the disabled to afford decent, safe, and sanitary housing in the private market.Participants who receive vouchers
Read Full Details
Nearby Rent Assistance: 20.31 miles from Hollister
Families In Transition of Santa Cruz County offers one time rental assistance to those that qualify when funds are available. This assistance can be to prevent eviction or for move in costs. Applicants may also qualify for short term housing subsidies at scattered sites within the community. Also of
Read Full Details
---
More Rental Assistance Options
Due to the small number of rental assistance programs in Hollister we have listed some area listings below.
201 A John Street
Salinas, CA - 93901
(831) 424-9186
Rent Assistance Location: 15.20 miles from Hollister

Website
Rental AssistanceHRC provides emergency rental assistance to our clients in two categories:Rapid Re-housing—we move quickly to obtain permanent housing for an individual or a family that is already homeless. These clients are our highest priority.Homeless Prevention—some clients have housing, but are in danger of i... ...
Read Full Details
---
123 Rico St
Salinas, CA - 93907
(831) 775-5000
Rent Assistance Location: 18.46 miles from Hollister

Website
Housing Choice VoucherThe Housing Choice Voucher Program (HCV), formerly known as "Section 8", provides assistance for very low-income households (single or family), the elderly, and the disabled to afford decent, safe, and sanitary housing in the private market.Participants who receive vouchers search for their own hous... ...
Read Full Details
---
406 Main Street
Watsonville, CA - 95076
(831) 728-9791
Rent Assistance Location: 20.31 miles from Hollister

Email
Website
Families In Transition of Santa Cruz County offers one time rental assistance to those that qualify when funds are available. This assistance can be to prevent eviction or for move in costs. Applicants may also qualify for short term housing subsidies at scattered sites within the community. Also offers other housing assistance prog... ...
Read Full Details
---
Find Rent Assistance
Select a state:
-OR-
Enter a zip code:
WIN $50,000 INSTANTLY
Can you use an extra $50,000? Submit your email and participate for free in monthly drawings.
No Purchase Necessary.
Prize insured by SCA Promotions and paid out by Citibank.
Enter For Free Now