We did not find any rent assistance agencies in Red Hook. Use the search box below to find rent assistance, or view the closest agencies to Red Hook. We list the distance of each agency from Red Hook. Closest Rent Assistance agencies to Red Hook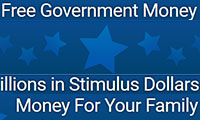 Provides resources on how to find free government money for families. This includes rental and housing assistance programs, utilities assistance, bill pay assistance. ...
Read Full Details
---
More Rental Assistance Options
Due to the small number of rental assistance programs in Red Hook we have listed some area listings below.
540 Columbia St
Hudson, NY - 12534
(518) 828-4611
Rent Assistance Location: 16.37 miles from Red Hook

Website
Offering a variety of services to help those in need.Early Childhood- Provides daily and weekly pre-school activities to income eligible children and families in classroom settings and homes. School readiness, health, nutrition, and good parenting activities are stressed throughout the year.Hudson Family Literacy Program- Sup... ...
Read Full Details
---
41 N 2nd St
Hudson, NY - 12534
(518) 822-9743
Rent Assistance Location: 16.75 miles from Red Hook

The Section 8 "Housing Choice Voucher" program helps make sure you can afford your apartment by paying a portion of your rent directly to your landlord on your behalf. But once you get the Section 8 subsidy, YOU have to find the landlord (although you may be able to use the Voucher in the apartment you already live in, if your landlord will... ...
Read Full Details
---
27 High Street
Poughkeepsie, NY - 12601
(845) 486-3600
Rent Assistance Location: 21.87 miles from Red Hook

Website
The Department of Planning and Development located in Poughkeepsie, NY helps to maintain and enhance the County's quality of life. The Department is responsible for countywide planning, coordination of economic development activities, planning assistance to local governments, and comprehensive mapping and geographic information systems (GIS) data. ... ...
Read Full Details
---
29 North Hamilton St
Poughkeepsie, NY - 12601
(845) 454-3792
Rent Assistance Location: 22.20 miles from Red Hook

Website
Dutchess Outreach provides emergency assistance to those in need when funds are available. They assist with preventing homelessness, affording medication, utility bills, and transportation to a rehabilitation center.HoursMonday - Friday 8:30am - 4:30pmCall between the hours of 1pm and 4pm to set up an appointment... ...
Read Full Details
---
19 Pershing Ave
Poughkeepsie, NY - 12601
(845) 471-1210
Rent Assistance Location: 22.36 miles from Red Hook

Website
FOOD SERVICE The Salvation Army provides hot meals, snacks and drinks to those affected by disaster. This service can be performed at congregate feeding sites such as Salvation Army corps community centers, camps, shelters, or from one of the Salvation Army's fleet of mobile kitchens.DONATIONS MANAGEMENT During a disaster, T... ...
Read Full Details
---
Free Government Money Programs For Your Family Get Started Now
Find Rent Assistance
Select a state:
-OR-
Enter a zip code:
Latest News
Massachusetts HomeBASE Program

HomeBASE (Building Alternatives to Shelter) is a new Massachusetts state program that provides permanent housing to homeless families. The state...

Complaints and Frequently Asked Questions

Who owns and operates RentAssistance.us?

RentAssistance is a privately owned website and is not associated with any...

Get Help Paying Your Rent

The monthly rent payment is typically the largest expense that comes out of your pocket every month. In today's economy where people are...
See all news