The North Shore Housing Action Group — a network of North Shore Community Action Programs, Lynn Housing Authority and Neighborhood Development, and a variety of other social-service providers — works with homeless families and individuals and those at risk of becoming homeless to connect the
Read Full Details
---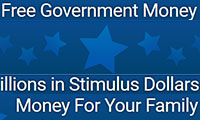 Provides resources on how to find free government money for families. This includes rental and housing assistance programs, utilities assistance, bill pay assistance. ...
Read Full Details
---
More Rental Assistance Options
Due to the small number of rental assistance programs in Peabody we have listed some area listings below.
200 Pleasant St #621
Malden, MA - 0148
(781) 324-5720
Rent Assistance Location: 9.32 miles from Peabody

Email
Website
Offers HUD programs.Contact directly for more information.... ...
Read Full Details
---
85 George P. Hassett Drive #308
Medford, MA - 02155
(781) 393-2480
Rent Assistance Location: 10.87 miles from Peabody

Email
Website
Offers a variety of services serving those in need of rental and housing assistance.Hours:Monday, Tuesday & Thursday: 8:30am-4:30pmWednesday: 8:30am-7:30pmFriday: 8:30am-12:30pm... ...
Read Full Details
---
93 Highland Avenue
Somerville, MA - 02143
(617) 666-3311
Rent Assistance Location: 12.34 miles from Peabody

Email
Website
Housing strives to provide safe, attractive, and affordable housing through a number of programs and services that benefit both homeowners and tenants.The Housing Division promotes an affordable, sustainable and livable community by coordinating a number of functions, including: providing financing for the development of affordable hous... ...
Read Full Details
---
100 Cambridge Street
Boston, MA - 02114
(617) 573-1100
Rent Assistance Location: 12.82 miles from Peabody

Website
An array of rental assistance programs ranging from alternative housing voucher program to shelter plus programs to section 8 housing assistance.Call directly for more information.... ...
Read Full Details
---
State House Room 546-2
Boston, MA - 02133
(617) 727-2966
Rent Assistance Location: 13.05 miles from Peabody

Email
Website
The American Legion Temporary Financial Assistance (TFA) program has awarded cash grants to minor children of veterans who are eligible for American Legion membership. These grants help families in need meet the cost of shelter, food, utilities and health expenses, thereby keeping the child or children in a more stable environment. TFA ... ...
Read Full Details
---
Free Government Money Programs For Your Family Get Started Now
Find Rent Assistance
Select a state:
-OR-
Enter a zip code:
Latest News
Massachusetts HomeBASE Program

HomeBASE (Building Alternatives to Shelter) is a new Massachusetts state program that provides permanent housing to homeless families. The state...

Complaints and Frequently Asked Questions

Who owns and operates RentAssistance.us?

RentAssistance is a privately owned website and is not associated with any...

Get Help Paying Your Rent

The monthly rent payment is typically the largest expense that comes out of your pocket every month. In today's economy where people are...
See all news