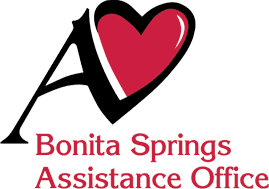 Provides financial assistance for rent, utilities, and prescription medication expenses for low income persons and families. Must provide proof of need. Call for details. Complete list of services: Electric Bills AssistanceElectric Service Payment AssistanceEmergency FundsGas Service Payment Assis
Read Full Details
---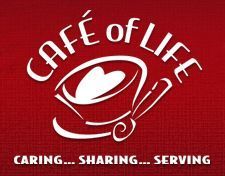 Cafe of Life provides financial assistance for rent, utilities, medical prescriptions and transportation to medical appointments or job interviews. Must be either low income or homeless. They also provide hot meals Monday - Friday from 10am - 11am. They also provide supplemental groceries, gently us
Read Full Details
---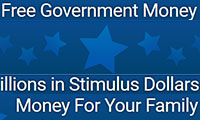 Provides resources on how to find free government money for families. This includes rental and housing assistance programs, utilities assistance, bill pay assistance. ...
Read Full Details
---
More Rental Assistance Options
Due to the small number of rental assistance programs in Bonita Springs we have listed some area listings below.
PO Box 10102
Naples, FL - 34101
(239) 775-3862
Rent Assistance Location: 12.94 miles from Bonita Springs

Email
Website
Shelter For Abused Women Of Collier County offers a variety of services and programs to those who are dealing with domestic violence. The Shelter provides a wide range of programs and services, all confidential and offered free of charge. Food, clothing, toiletries, school uniforms, laundry detergent, birthday gifts, shoes, bed linens, hair cuts... ...
Read Full Details
---
990 First Ave S. Suite 200
Naples, FL - 34102
(239) 643-4673
Rent Assistance Location: 14.07 miles from Bonita Springs

Email
Website
Cancer Alliance of Naples offers services and programs to help those who qualify that are currently dealing with cancer in the community. These services can include financial assistance to help with everyday needs such as groceries, gas, rent, insurance and utilities.CAN assists with the following types of bills, (certain requirements and... ...
Read Full Details
---
3180 Estey Ave.
Naples, FL - 34104
(239) 775-9447
Rent Assistance Location: 14.49 miles from Bonita Springs

Email
Website
Salvation Army may at times be able to provide financial assistance for help with rent or utility payments to those who qualify. They also offer the following services:Social Services Programs: Emergency Financial Assistance and Food Pantries in Naples and Immokalee.Child Care: Day Care for ages 1 to 5 and After-School prog... ...
Read Full Details
---
4451 Mercantile Avenue
Naples, FL - 34104
(239) 775-1667
Rent Assistance Location: 14.67 miles from Bonita Springs

Website
St. Vincent De Paul Society is at times able to offer limited financial assistance for rent or utility payments. Applicants must meet all eligibility requirements and funding must currently be available. They have also have a Meals-on-Wheels program and a thrift store.Please contact them directly to obtain more informat... ...
Read Full Details
---
201 Plaza Drive
Lehigh Acres, FL - 33936
(239) 369-5818
Rent Assistance Location: 19.72 miles from Bonita Springs

Website
The Lehigh Acres United Way House is a non-profit organization that assists those in need with emergency services to residents of the community. United Way LogoEmergency Assistance Programs assist people needing food, help with water, and electric Federal guidelines determine el... ...
Read Full Details
---
Free Government Money Programs For Your Family Get Started Now
Find Rent Assistance
Select a state:
-OR-
Enter a zip code:
Latest News
Massachusetts HomeBASE Program

HomeBASE (Building Alternatives to Shelter) is a new Massachusetts state program that provides permanent housing to homeless families. The state...

Complaints and Frequently Asked Questions

Who owns and operates RentAssistance.us?

RentAssistance is a privately owned website and is not associated with any...

Get Help Paying Your Rent

The monthly rent payment is typically the largest expense that comes out of your pocket every month. In today's economy where people are...
See all news